Hungry Hub, a startup company which facilitates the reservation for restaurant with over 1 million customers. Moreover, we help the restaurant gain benefits up to 80 million Baht under new normal circumstances. Not to mention, a variety of packages that suit the customer's taste. Yet again, what is Hungry Hub? Why do the catering businesses choose us and how do we help gain the profit?
What is Hungry Hub? What is our background?
Hungry Hub is a reservation platform. We first launched in 2014 by the CEO and Co-Founder, Mr. Surasit Sachdev. From the start, Hungry Hub helps create a greater efficient reservation system. Since 2016 we streamlined the business model to All You Can Eat form in order to meet the demand of both the restaurants and customers.
Hungry Hub often takes our crews out for a meal and the difficulty that we tend to face is the price always goes over the budget. For these reasons, it inspires us to create an "All You Can Eat" business model.
The adaptation of the business model creates a solution to the the pain point. Besides, we are able to generate higher sales and expand customer bases which advantages the restaurant. On the other hand, the consumer gets a better deal from all the packages that we provide which makes them have more control over the expenses. In the present, there are more than 700 hotels and restaurants around Bangkok that partner up with us.
Several months ago, Hungry Hub also expanded the market to other provinces. For instance, Phuket, Pattaya, and Hua Hin. Hungry Hub, hotels, and restaurants gains higher profits and customer bases. Apart from that, our customers from Bangkok use our service in other provinces as well. This gives us a chance to generate sales from hundreds of thousands to million Baht. We considered this as a very essential opportunity to expand the market into other greater growth provinces.
Get to know different types of Hungry Hub's Packages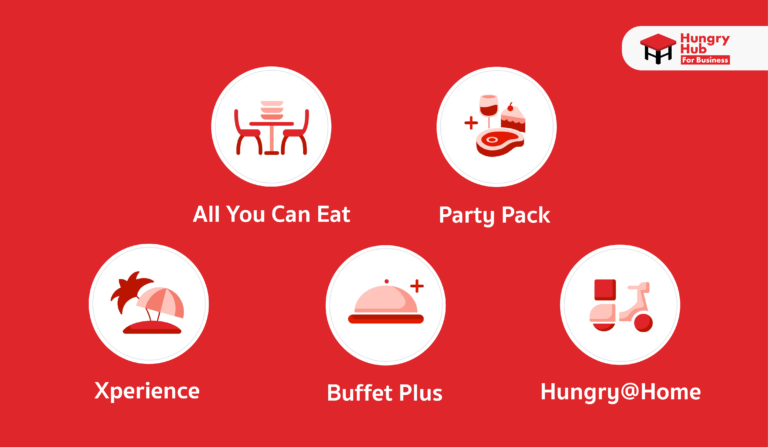 At the moment, Hungry Hub consists of 5 types of business models which generate more sales to the restaurants and hotels. Plus, it provides more options for the customer in order to create a higher chance to meet their demand.
All You Can Eat The package provides the customers an unlimited enjoyment with a variety of menus up to 2 hours.
Party Pack The package allows the customer to choose a particular menu set. They will be able to control the expense. This package suits a group of friends and family.
Xperience This package turns an ordinary night at the hotel to a staycation along with a package of the hotel's meal without any further charge.
Buffet Plus A special deal only for the customer who booked for this package such as a special menu from the restaurant that is not in the menu list.
[email protected] A special Business Model which gives entrepreneurs a greater distribution channel during the new normal era by expanding a service to a delivery system.
Why partnered with Hungry Hub? How to generate sales?
There are plenty of restaurants with a wide customer base. They choose to give out 30-50% discount as a marketing campaign to attract more customers. According to this strategy, during some period, the decreasing of sales affect the quality and the amount of the food. This leads to the loss of the current target customer. Importantly, the fundamental part of our strategy is sustainable growth which makes Hungry Hub different from other platforms.
Package between the restaurant and Hungry Hub is an exclusive deal. With the use of a booking system, it is easier for the back-end management. Indeed, it makes it possible to allocate the service into a round in order to generate more sales.
Aside from that, Hungry Hub also performs a Marketing Partner strategy. We promote the restaurant by expanding a promotion to a variety of channels. For instance, social media, blogger, and review. This strategy could add value and generate more income to the restaurant with the variety of packages that have a potential to reach more than 4 hundred thousands new customers. Not only the restaurant that could gain benefits from this strategy but the customers are able to choose the package that works for them under an exact price. Also, they are gaining privilege when they use our service whether it is Hungry Hub Voucher or Hungry Point. This creates a high chance for the customer to come back to use our service.
Remarkable Hungry Hub statistic in 2021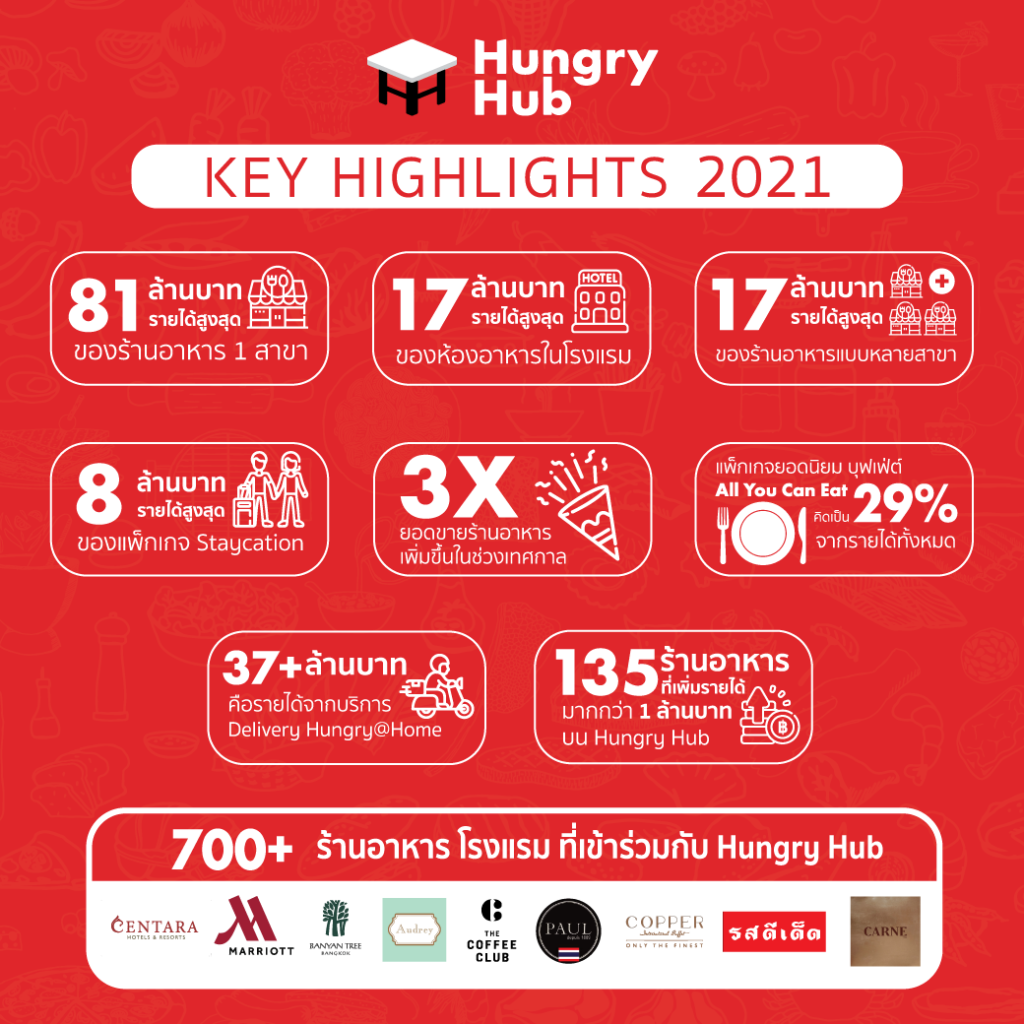 2021 is a leaping growth for Hungry Hub. There are more than 700 restaurants partnered with Hungry Hub. Besides, 135 out of 700 restaurants make more than 1 million Baht. Compared between the 4th quarter of 2020 and 2021, the growth increased 63% which makes a bundle for 142 million Baht. This broke the record. It is the best leap since the company was founded.
The highest earning for each type of the restaurant
Highest earning of a single branch restaurant is 81 million Baht
Highest earning of multi-branch restaurant is 17 million Baht
Highest earning of hotel restaurant is 17 million Baht
Highest earning of Staycation package is 8 million Baht
In addition, during the festival period, we also created a campaign for a particular festival which tripled the sales. The package that generates the most income is All You Can Eat. It counts as 29% of total income. Followed by Party Pack which counts as 24% of total income. The result shows that Party Pack is another popular choice among the customers as they tend to be interested in the worthiness of the package.
[email protected] is considered as another popular package since new normal circumstance. Since then, the average of order (Avg. Basket Size) is around 1,000 Baht. However, in 2021 [email protected] generate income for the restaurant up to 67 million Baht.
Staycation hot New Normal vacation in 2021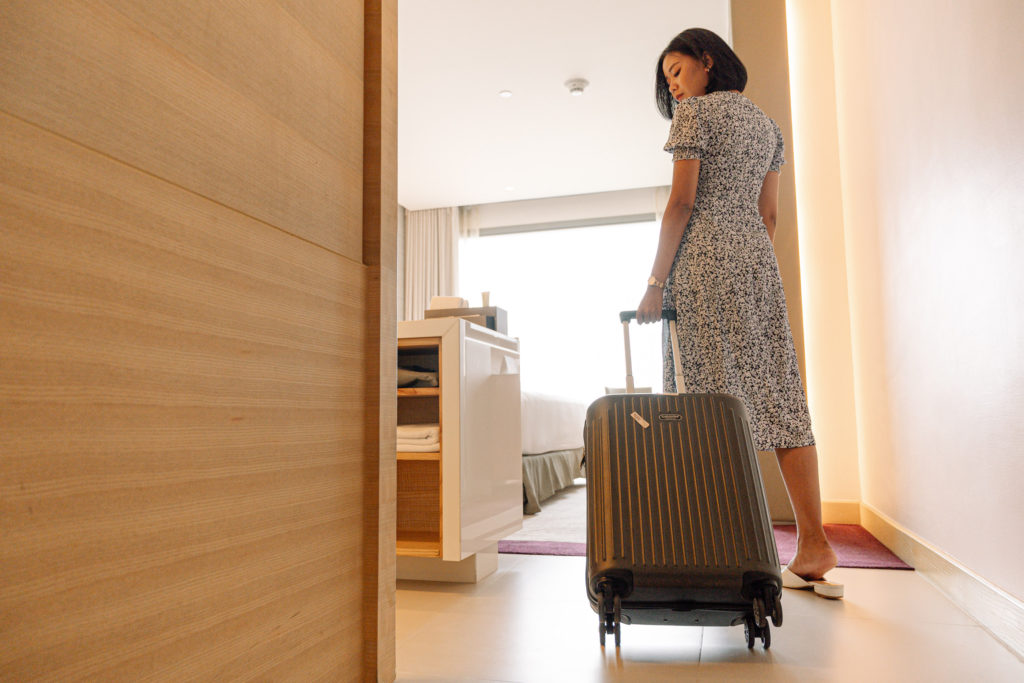 Staycation is one of the hot trends of 2021. Due to the pandemic that caused a lock-down, it created a difficulty to travel abroad or even to other provinces. When it began to be common, hotel started to deal a promotion with Hungry Hub with the use of marketing strategy to help increase the sales under the concept of
One destination, no need to plan, no need to pack, with a special meal
This concept satisfies the customer and meets the lifestyle of the working age. The customer doesn't need to travel far away, pack a bag, or spend time on a flight. Nevertheless, in 2021, it earned an income up to 8 million Baht.
Corporate Gourmet Delivery online catering delivery service in 5.0 era ready at your door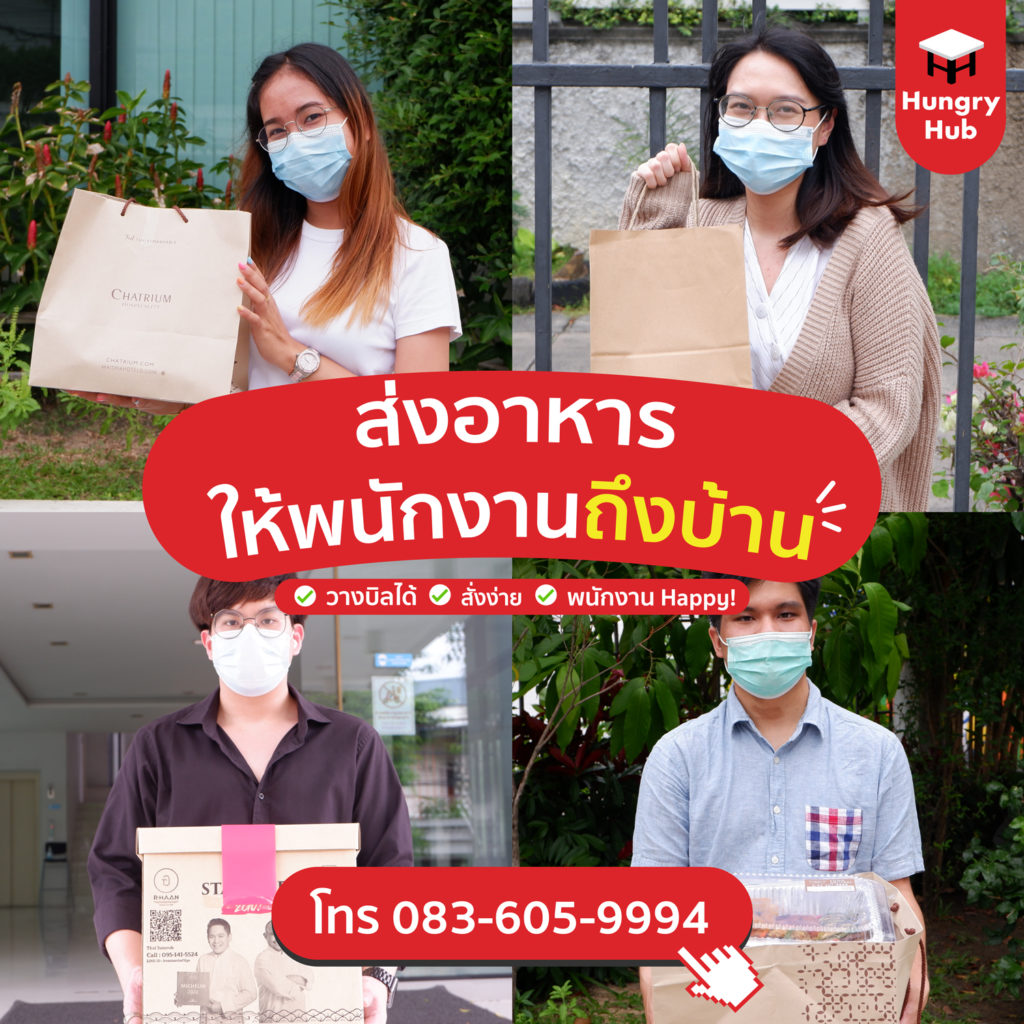 Corporate Gourmet Delivery, a brand new service from Hungry Hub, launched in 2021 provided an online home-catering option. The customer can cross out the worries of choosing a restaurant, budget control, and delivery service. This service satisfied the employee and customer while working from home.