Foie Gras is the French word for "Goose Liver" (Fat Liver). It is the finest ingredient from ducks and gooses which gives smooth and creamy taste. Not to mentioned, the texture that melts in your mouth. Do you know that Foie Gras is not originated in France but it actually first discovered 2,500 years ago in Ancient Egypt era. How is it discovered and why does it become favored by the French? Let's find out more!
Foie Gras, Ancient Egypt Tonic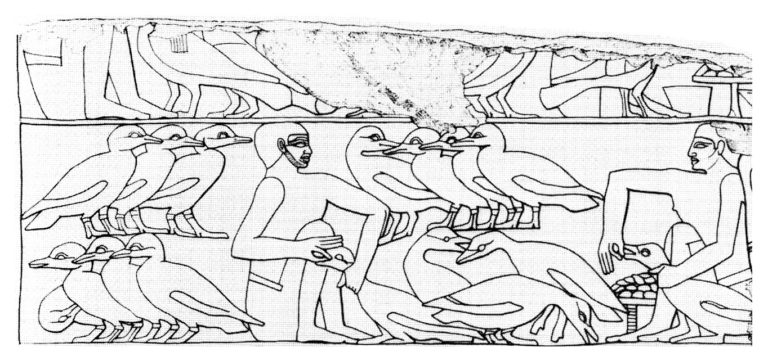 Throw back to 2,500 years ago, the Egyptians discovered to force-feeding the birds by inserting the long tubes down their throat to fatten their body parts including their liver. To illustrate, the Egyptians believe that the bird's liver is a premium tonic for human's health and strength. Afterwards, this story has been established by Cratinus, an Athenian poet.
After that they started the trade with the Romanian to expand the Mediterranean Egyptian creation to European scale. Later, the Romanian adapted the raw material from birds to goose as they have larger body parts. From that, they created a new menu, iecur ficatun, which means liver and fig. Eventually, it became a fine menu in Roman high-class feasts.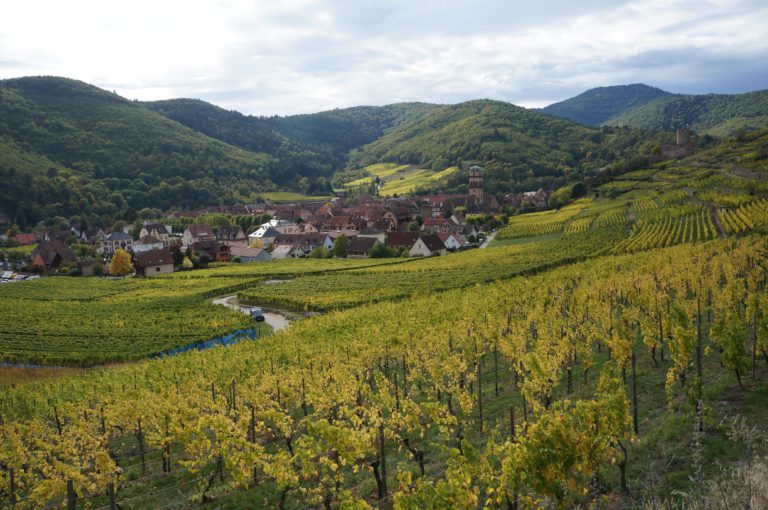 Around 1,000 years later, during 1788 A.D., the governor of Alsace, France, offered foie gras to Louis XVI. From his satisfaction of this menu he turned it to be the menu of the palace. After all, foie gras is well known and popular among the French. And this is how Foie Gras became a famous French dish.
In the past, 17th century, France separated food into 4 types
Huate Cuisine Nowadays, it's known as Fine Dining. A sophisticated meal with an exquisite preparation process and elegant plate decoration.
Cuisine Bougeoise Home cook style of meal with good quality spices.
Nouvelle Cuisine The new form of food which suits healthy people. It contains natural spices and fresh seasoned raw material. This concept was created by the father of Nouvelle Cuisine, Chef Pual Bocuse.
Cuisine des Province Local food by rural areas which consist of a variety of meat and vegetables. The key is not to be processed to damage the identity of the ingredients.
How to eat foie gras like the French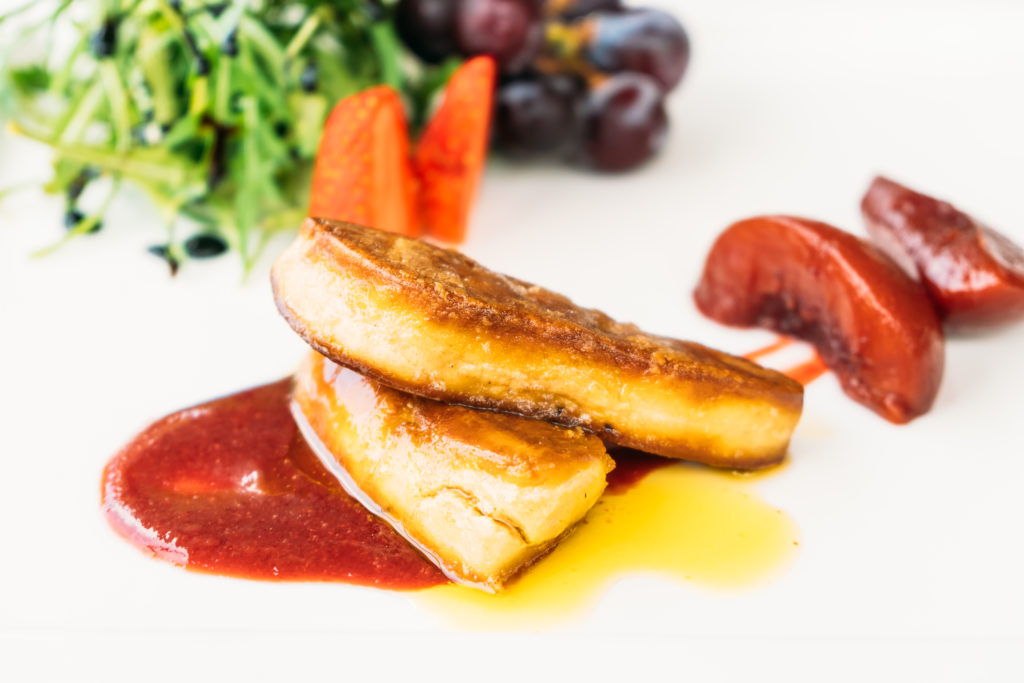 In French, Foie Gras is often cooked into a Mus for the main dish. Besides, they are also commonly grilled foie gras and topped with sauce such as sour fruit sauce, beetroot sauce, and apple sauce. Last but not least, eating this perfect ingredient as a side dish with salad and wine could improve its original taste.
Even though, foie gras is delicious and appreciated by the French, foie gras is still expensive. It cost around 70 – 150 Euro per Kilogram or estimated at 2,667-3810 Baht. Needless to say, it value much higher than common meat like pork, chicken, and duck. Accordingly, the French tend to have them on important festivals. For example, Christmas and New Year.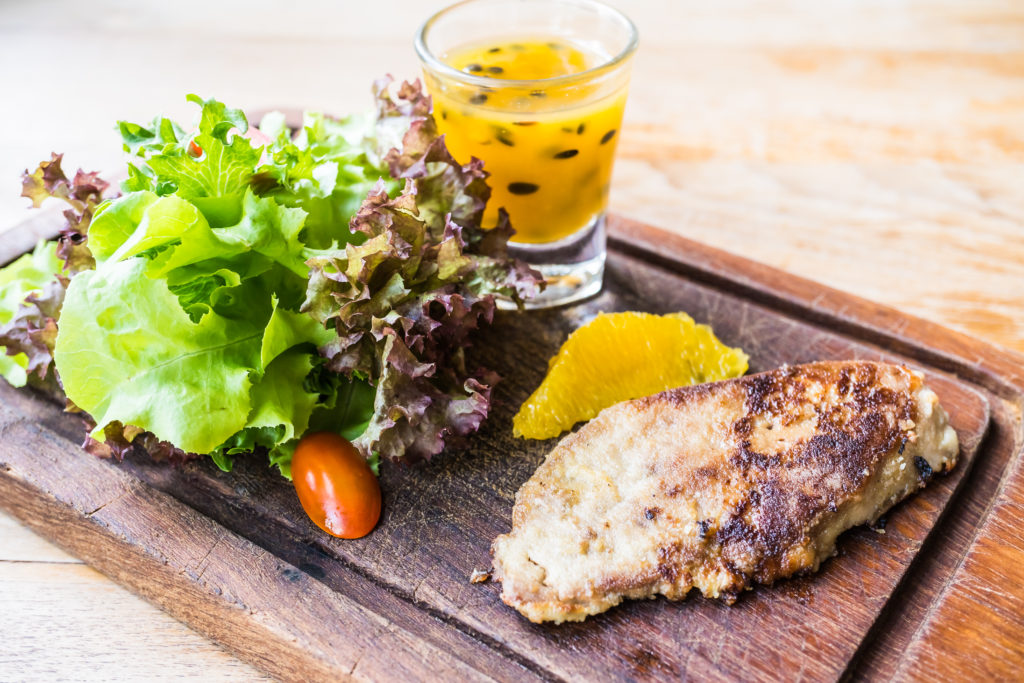 Protein In 56.70 grams of foie gras, there is around 6 grams of protein in it. Protein is an essential nutrient for human health. Moreover, it contains amino acid which helps repair the body.
Vitamin A is fat soluble. It is an important factor for bone generating, growth, reproductive system, and is able to help create efficient immunity.
Zinc There is 20% of zinc in foie gras which helps reduce fatigue, reduce the risk of anemia, helps with body growth, and helps create a radiant skin.
Nevertheless, there are plenty of benefits and it also has such a good taste but there is some factor that should be concerned. It contains high fats, calories, and cholesterol. However, if you worry about your health, you should consume in moderation.
5 Restaurant for Foie Gras Lover
1. Copper Buffet (Dine-in)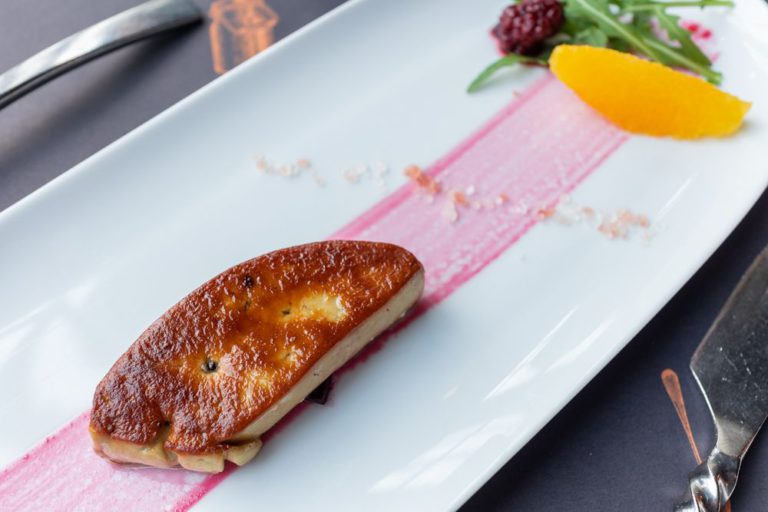 Copper Buffet, an international restaurant at The Sense Pinklao serves a variety of menu items. Indeed, for foie gras lover, Copper prepared plenty of foie gras menus for you whether it is Foie Gras Stake, or Foie Gras with Passion Fruit Sauce and Raspberry Sauce. Start from 1,590 Baht.
2. Hoshi Japanese Restaurant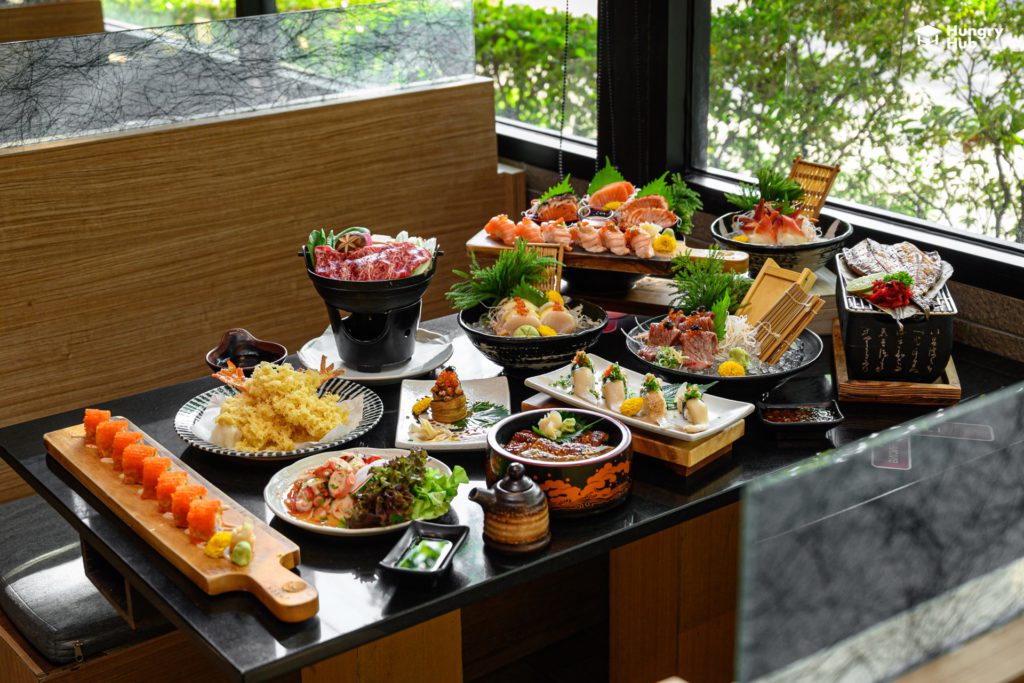 Hoshi Japanese Restaurant comes with fresh ingredients straight from Japan under the concept of "Taste of Happiness". Apart from Japanese cuisine such as 3 Styles Maguro Don and Otoro, they also serve French cuisine. For instance, Unagi-Foie Gras Don and French Foie Gras. Start from 990 Baht.
3. 204 Bistro Swissotel Bangkok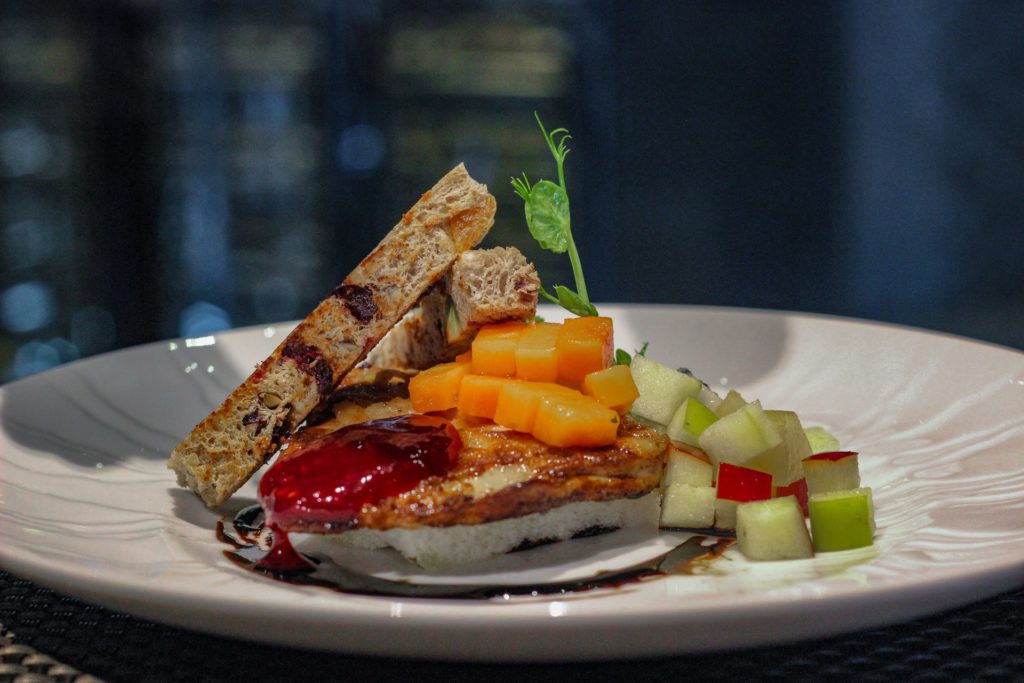 204 Bistro Swissotel Bangkok Ratchada is an international buffet serving Thai cuisine, Asian food, European food, and many more. Also, there are lots of menus for you to choose such as Beef Steak with Foie Gras, Foie Gras Sushi, Foie Gras topped with Raspberry Sauce, Grilled Salmon with Saffron Cream Sauce, and Fresh Oyster. Start from 1,545 Baht.
4. Alangkarn Sushi Rama 2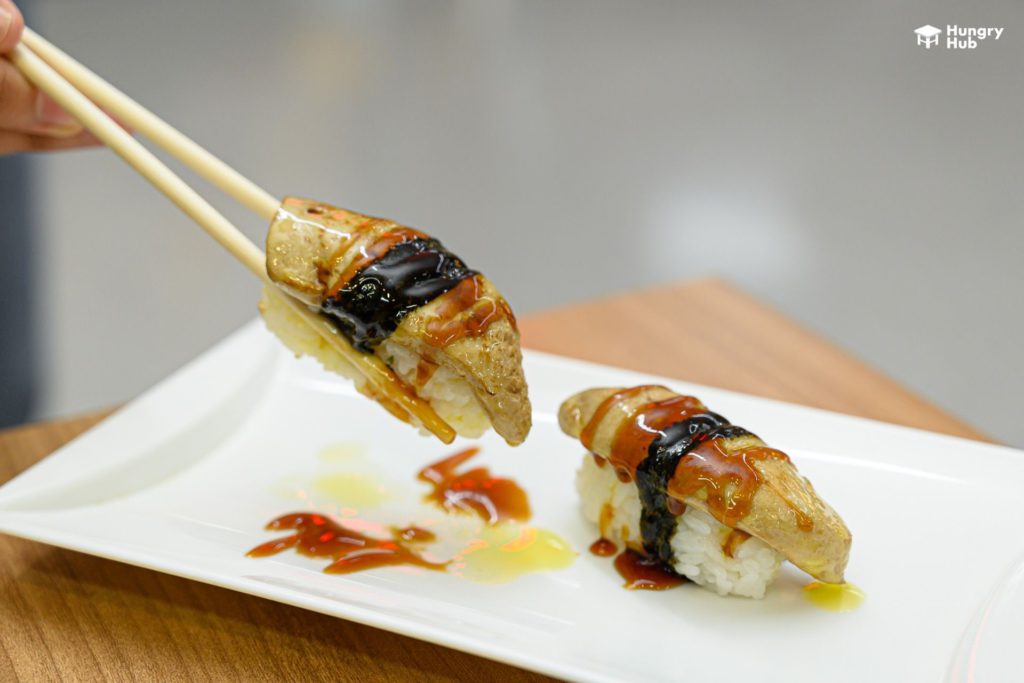 Alangkarn Sushi Rama 2 located on the opposite side of Central Rama 2. They provide you a Japanese cuisine buffet special for sushi and sashimi lovers. Specifically, the menu includes Foie Gras Sushi, Hotate topped with Foie Gras, and Salmon Belly. Start from 444 Baht/person.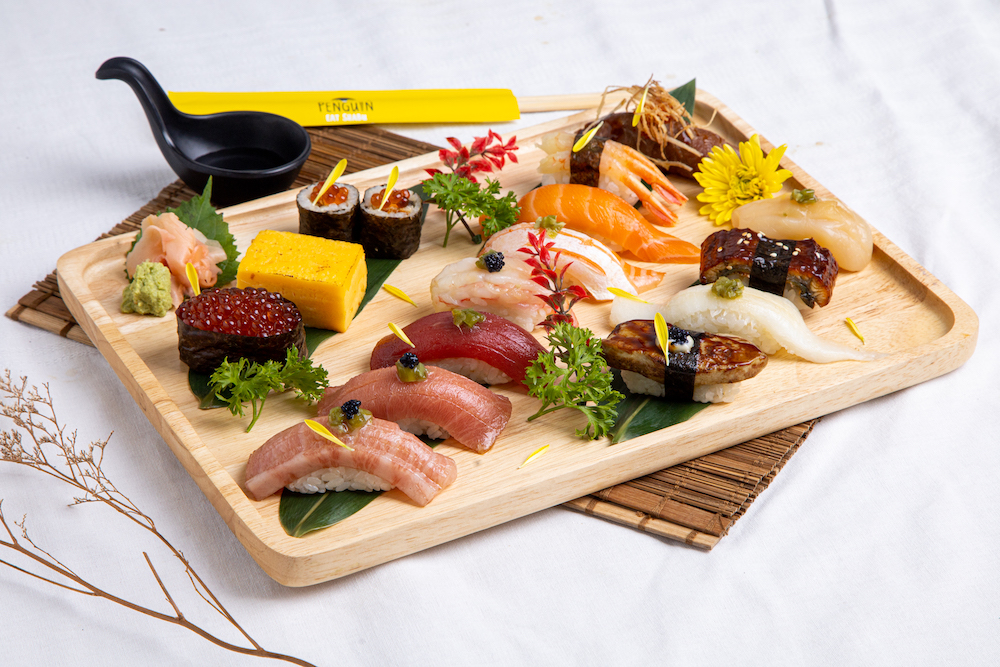 Penguin Eat Shabu restaurant serves high quality shabu, sushi, and seafood menus. Of course, for foie gras lovers, there is Foie Gras Steak, Wagyu-Foie Gras Hamberg, Foie Gras Sushi, and many more foie gras menu. Plus, Penguin Eat Shabu provide both buffet and delivery service just for you. Start from 690 Baht.
How's the story of Foie Gras, delicacy French dish with a long-time history of premium quality and deliciousness. If anyone has tried, please feel free to share your thoughts.