Have you been to Bangkok before? If so, I'm sure that everyone visiting Thailand would want to engage in this activity – getting a Thai Massage.
The traditional healing art of Thai massage, sometimes referred to as Thai yoga massage, has its roots in Thailand. It is a therapeutic technique that blends acupressure, stretching akin to yoga, and Ayurvedic principles to encourage relaxation, ease tension, and enhance general well-being.
Thai massage involves the practitioner applying pressure to different spots along the body's energy lines, often referred to as "Sen" lines, while the receiver typically lies on a padded mat on the floor. In order to help the receiver become more flexible, release muscular tension, and improve joint mobility, the practitioner may also lead them through various yoga-inspired stretches and postures.
Thai massage is a well-liked option for individuals seeking both physical and mental renewal since it provides a distinctive and therapeutic experience that blends physical manipulation and relaxation techniques.
Below is a list of 5 Hotels in Bangkok that offer these massage services!
5 Hotels in Bangkok with Thai Massage Services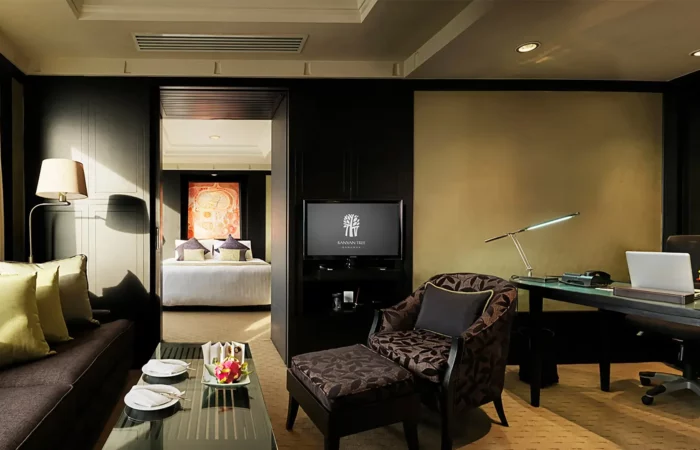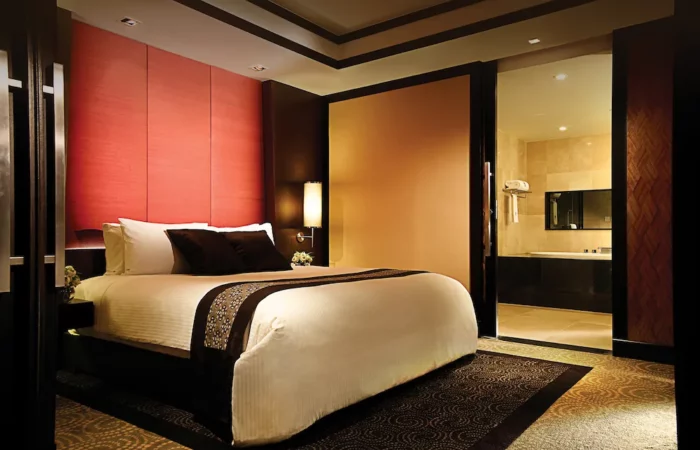 Banyan Tree Bangkok is a luxurious 5-star luxury accommodation located in the heart of Bangkok at Sathorn. The hotel has award-winning spa services, world-class dining options, and conference and event facilities.
Enjoy the massage that uses warm, fragrant oil made from a melted soy candle. As the therapist uses a body wrap laced with vitamin-rich vanilla, your skin is nurtured. Thai safflower, which is used in the body scrub comes next and helps to soothe sore skin and avoid blocked pores!
Hour: 4:00 P.M. – 8:45 P.M.
Location: Banyan Tree Hotel, 21/100 S Sathorn Rd, Yan Nawa, Khet Sathon, Bangkok 10120
Recommended Package: 1 Night in Horizon Room with 4500 Baht Credit (1 Night at Horizon Room Only For 2 People (Valued at 4,237 Baht), Food & Beverage Credit THB 4,500 Baht, Grand Afternoon Tea Set for 2 People (Valued at 2,590 Baht)) Book now via Hungry Hub at the NET price per pack at 6,999 Baht!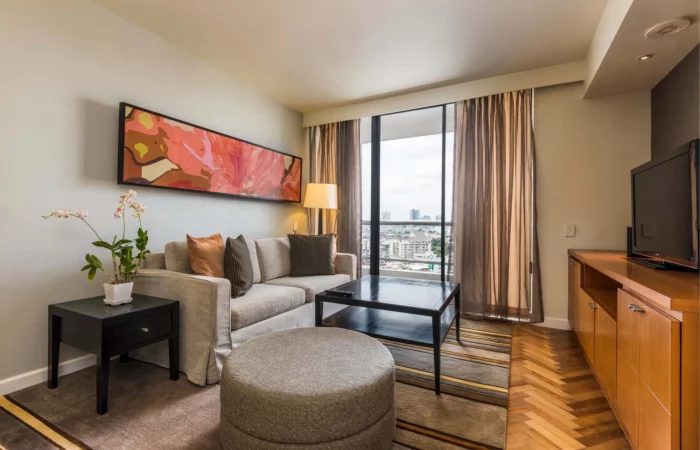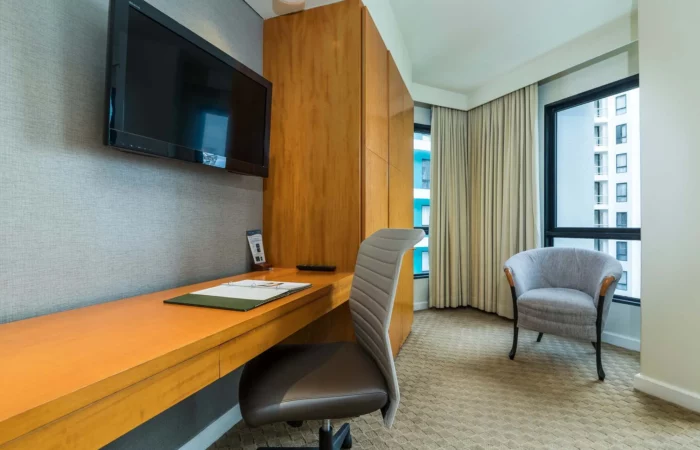 Chatrium Residence Sathon Bangkok is an ideal retreat in the center of Bangkok and is conveniently located just minutes from the Central Business District and popular shopping and dining areas.
The Green Leaf Spa and Salon offer treatments that provide the ideal blend of tranquility and holistic therapy, assisting you in discovering true rejuvenation. It is a peaceful haven for the mind, body, and spirit.
Hour: 12:00 P.M. – 6:15 P.M.
Location: 291 Soi Naradhiwas Rajanagarindra 24, New Sathon Road, Bangkok 10120, Thailand
Recommended Package:

Relax, Spa & Dine Staycation (2 People)

(1 Night at Grand Deluxe 1 Bedroom Suite (Max 2 People), 4 Dishes (Premium Albricias Food Selection), Beverages; 2 Mocktails & Free Corkage Charge with Wine Service, Aromatherapy Treatment for 60 Mins. for 2 Persons, Afternoon Churros & Hot Chocolate at Flow Oasis Pool Lounge from 12:00 to 16:00 / Breakfast not included; Early Check-in at 11:00, Late Check-Out at 15:00) Book now via Hungry Hub at the NET price per pack at 5,250 Baht!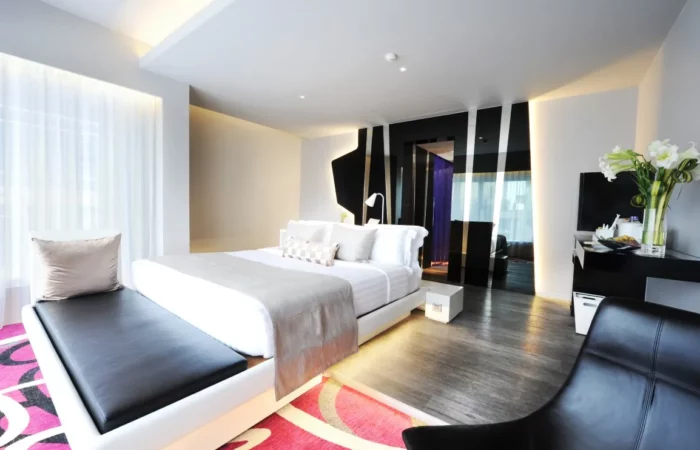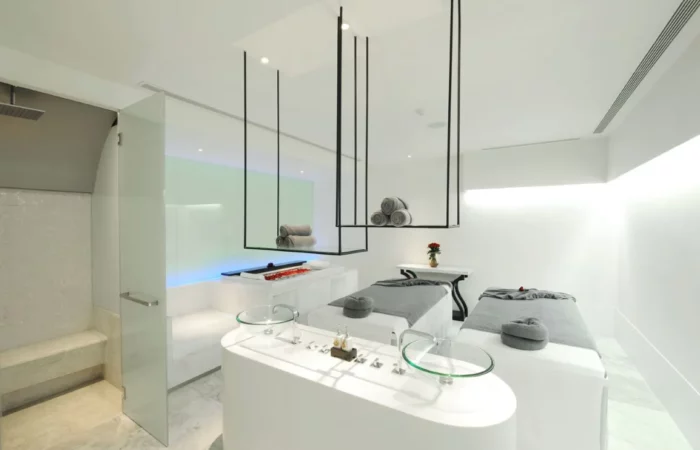 The exquisite business services, relaxing Borisud Pure Spa, breathtaking views from the rooftop bar on the 38th floor, and mouth-watering dining options with Thai specialties, daily buffet breakfasts, delectable cocktails, and tapas are all provided by the Mode Sathorn Hotel.
All health and beauty services are based on the use of chemical-free, natural ingredients that ensure a total renewal of body, mind, and spirit. Borisud Pure Spa features cutting-edge equipment and the newest therapies. Enjoy the Jacuzzi, steam room, infrared sauna, or chill-out shower while you indulge in a variety of body massages, body scrubs, body wraps, and facial treatments!
Hour: 2:00 P.M. – 3:15 P.M.
Location: Mode Sathorn Hotel, 144 North Sathorn Road, Silom, Bangrak, Bangkok 10500, Thailand
Recommended Package: Executive Mode Room, Spa Package and Dinner Set

(Executive Mode for 1 night with Breakfast for 2 persons, Spa Package 1 Hour for 2 Persons , Set Dinner at The Roof Restaurant 6 Dishes for 2 Person +Free Lunch Buffet for 2 persons Monday – Friday (Available now – July 31st 2023) * For the spa, book in advance at least 3 days before using the service. After booking a package on the Hungry Hub at 0 2623 4555 continue 1081 or email

[email protected]

*) Book now via Hungry Hub at the NET price per pack at 5,499 Baht!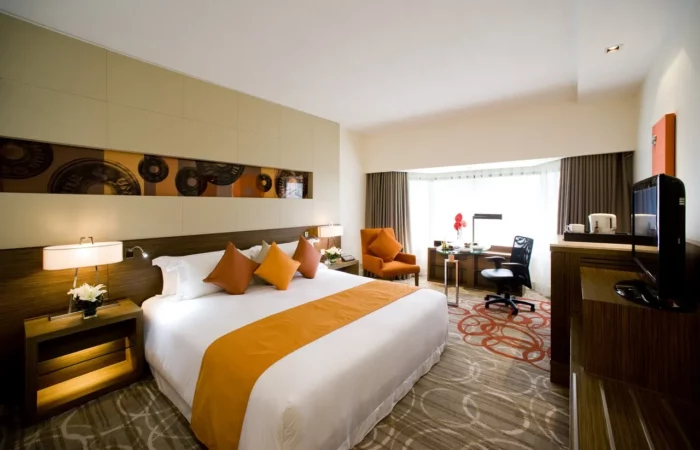 The Centara Grand at Central Plaza Ladprao Bangkok is a hotel situated on the northern side of Bangkok, close to Chatuchak Park and the Ladprao commercial sector. The hotel is a recognizable landmark in the city and is adjacent to the MRT Underground Phahon Yothin Station and BTS Ha Yaek Ladprao Station.
The hotel has a wellness spa, SPA Cenvaree. The broad spa menu features modern rejuvenation techniques, including result-driven facials and traditional Thai massages, together with Thai and Ayurvedic practices. The spa professionals would be happy to customize treatments for you. At SPA Cenvaree, you can unwind, regenerate, or refresh your senses.
Hour: 11:30 A.M. – 5:45 P.M.
Location: 1695 Phahonyothin Rd, Khwaeng Chatuchak, Chatuchak, Bangkok 10900
Recommended Package:

1 night at Deluxe Room for 2 with Dinner at Bluesky Rooftop and Breakfast

(1 night stay at Deluxe room for 2 persons Dinner at Blue Sky rooftop, choose 3 dishes with 1 drink per person Breakfast for 2 at Chatuchak Café) Book now via Hungry Hub at the NET price per pack at 4,799 Baht!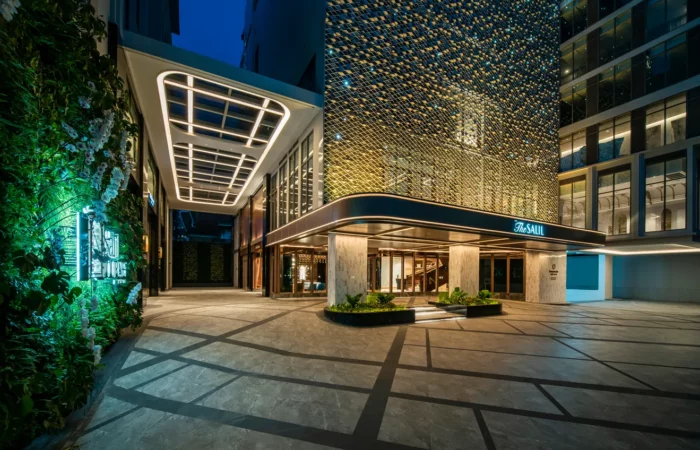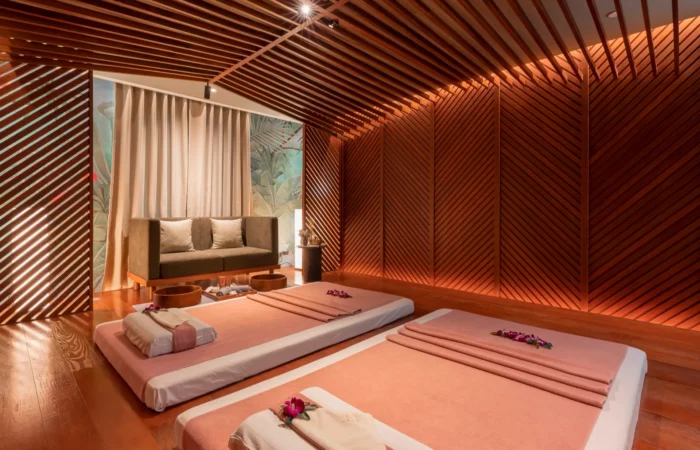 The Salil Hotel Riverside – Bangkok, located in the center of downtown along the magnificent Chao Phraya River, allows you to experience the Bangkok of your dreams. It offers everything, from the leisurely pace of traditional river rites to the brisk pace of modern urban hobbies!
Escape to a distinct world of inner balance restoration while enhancing your lifestyle through individualized health experiences with the help of HARNN Heritage Five Elements wisdom, years of experience in aromatherapy methodology, and lifestyle interpretation.
Hour: 12:00 P.M. – 8:15 P.M.
Location: 2052, 7-9 Charoen Krung 72/-1 Alley, Wat Phraya Krai, Bang Kho Laem, Bangkok 10120
Recommended Package:

Deluxe City View 1 Night + Set Menu + Spa for 2 Persons

(1 Night Deluxe City View Room and more) Book now via Hungry Hub at the NET price per pack at 7,790 Baht!
Hungry Hub hopes that this article was useful for you to learn more about Thai Massages! If you are planning to come to Bangkok, Thailand, you could also consider the hotels that are mentioned above for your accommodation as their service is guaranteed to be excellent.