Beaches in Pattaya must be a popular destination that many people wish to come to in the new tourism season after the COVID situation in many nations has eased in order to feel the special vibration of this renowned site after a long wait. As a result, Hungry Hub has compiled a list of the top 5 beaches to visit while you're in this great city of pleasure.
5 Best Selected Pattaya's Beaches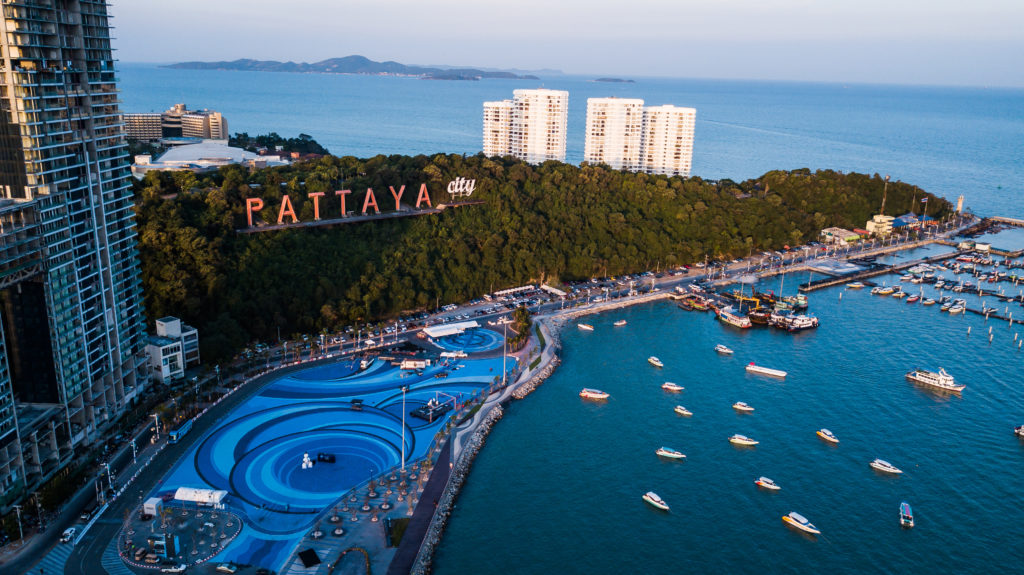 Pattaya Beach, one of the most well-known beaches in Thailand with an iconic "Pattaya City" sign on the everlasting green mountain, is welcoming all visitors to have fun, fun, fun on its charming seashore, which was being renovated just not long ago.
In addition to the spectacular beach, which offers a variety of water sports for visitors to enjoy, there are commercial districts nearby that are open for everyone to visit until it can be referred to as the true Pattaya city center.
Hour: 12:00 A.M. – 12:00 A.M.
Location: Nong Prue, Bang Lamung, Chon Buri 10540
Website: Pattaya City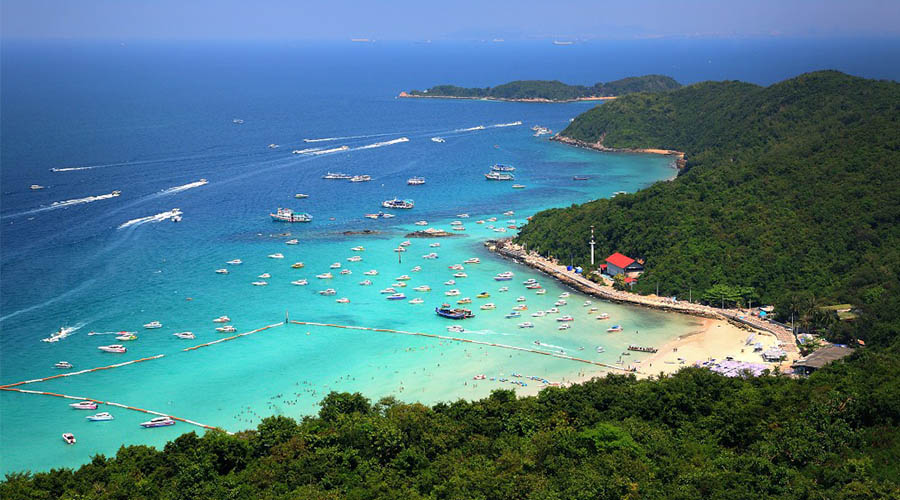 Tawaen Beach, a popular destination for both Thai and international tourists, is the longest beach on Koh Lan surrounded by the evergreen mountains.
The spacious beach is perfect for sunbathing and relaxing while admiring the crystal blue sea water contrasting with the horizon as far as the eye can see, which will be enhanced even further when the sun sets behind the horizon.
Hour: First boat 6:30 A.M. – last boat 6:30 P.M. (The time and date for the vessel schedules are uncertain. Depends on each provider as well as the weather.)
Location: Koh Lan, Na Kluea, Bang La Mung, Chon Buri 20150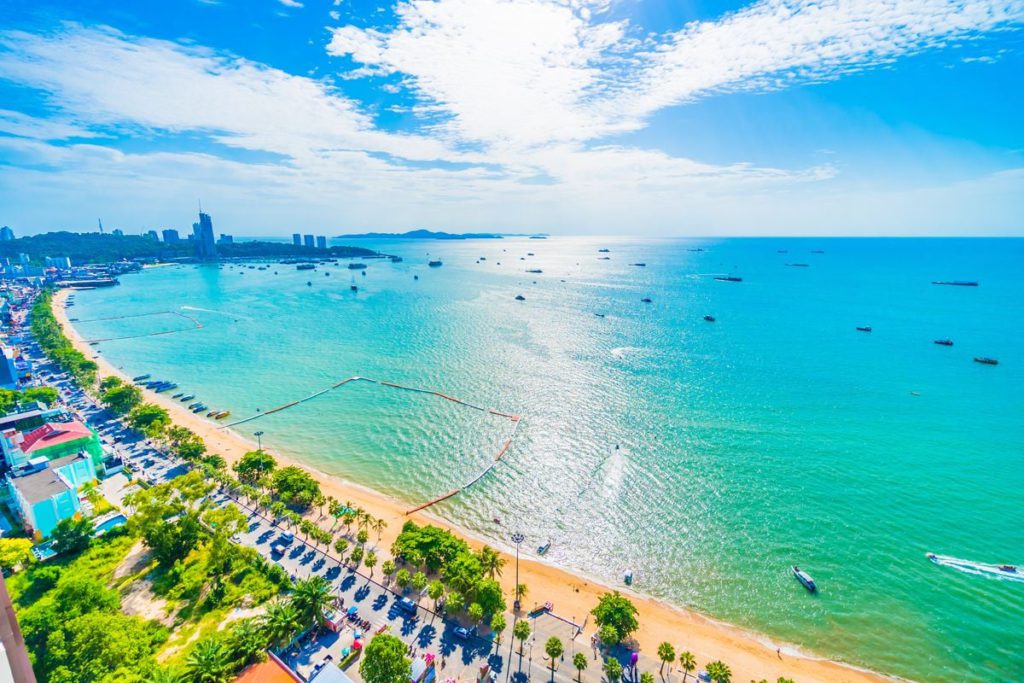 Sai Kaew Beach
, a natural conservation tourist site in Sattahip District, Chonburi Province, is rich in nature, has a white-sand beach and clean water, and a serene ambiance that is popular with international visitors.
The beach, which name translates as "crystal sand," is a 1.7-kilometer-long strip of fine sand that resembles a sugar beach rather than dust making it one of the places to visit once just to feel the purity of nature.
Hour: Mon., Wed., and Fri. 9:00 A.M. – 6:00 P.M.
Tue., Thur., Sat., and Sun. 9:00 A.M. – 9:00 P.M.
Location: Sai Kaew beach, Bang Sare, Sattahip, Chon Buri 20256
Ticket Prices: 50 baht per person for Thai adults/10 baht per person for Thai children
100 baht per person for adult foreigners/50 baht per person for children foreigner
Website: Sai Kaew Beach | Sattahip | Facebook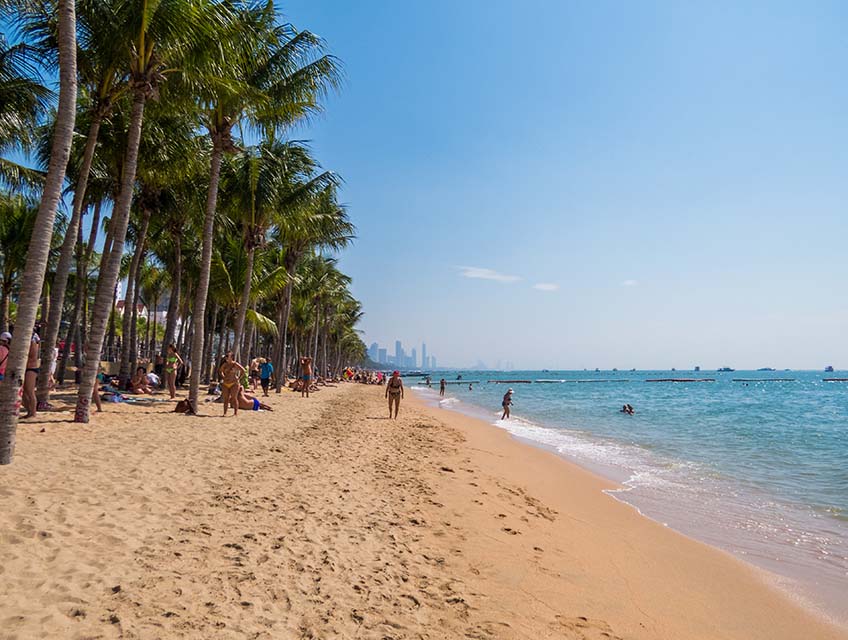 Dongtan Beach, located between South Pattaya and Jomtien Beach, is a gorgeous and relaxing beach with a vast and pristine coastline and crystal-clear waters ideal for relaxing.
Although there are no stalls on the beach, there are several convenience stores and restaurants nearby that will provide you with wonderful meals while maintaining the area peaceful and tidy without sacrificing convenience.
Hour: 8:00 A.M. – 6:00 P.M.
Location: 311-2 Thappraya Rd, Pattaya City, Bang Lamung District, Chon Buri 20150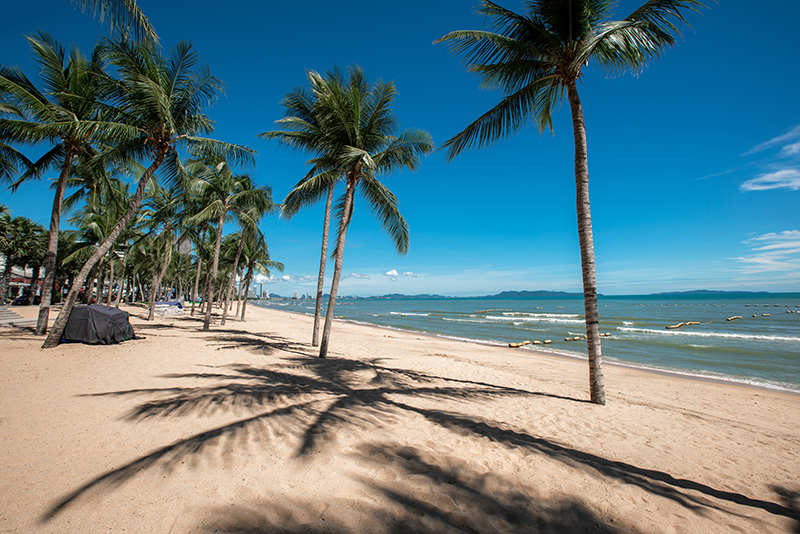 Jomtien Beach, one of Chon Buri's most famous beaches, is located in the south of Pattaya, only 4 kilometers from Pattaya city. The beach's environment is rather serene and peaceful, even though it has numerous exciting water activities including full facilities.
In the evening, Jomtien Beach has a flea market with seafood and a variety of delectable street foods; this fantastic beachside market begins at 5:00 p.m., assuring that you will find something wonderful to eat.
Hour: 8:00 A.M. – 6:00 P.M.
Location: Nong Prue Bang Lamung Chon Buri 10540
Our list of 5 wonderful beaches in Pattaya for today has ended. We would like you to follow and collect all 5 locations to experience the vibration that, while they are all beaches, each offers its own unique feeling, and we wish you a happy journey on your wonderful vacation!