If you are unsure of what kind of activities in Bangkok, Hungry Hub recommends these interesting ventures for you to experience and encounter the real Bangkok during your stay.
5 Exciting Activities to Try in Thailand's Capital City!
1. Explore the Famous Bangkok Nightlife!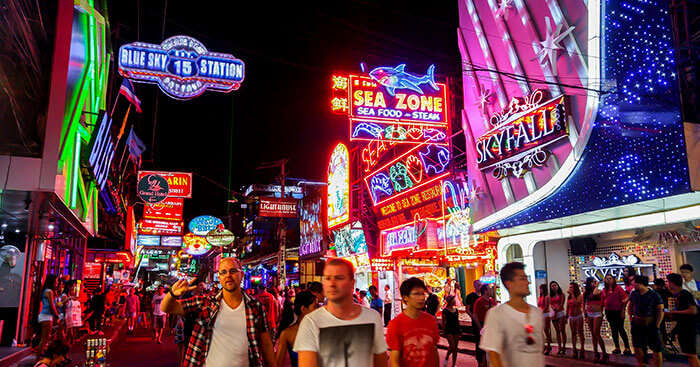 If talking about the name of Bangkok, one of the first things that people around the world think of is inevitably the bustle and nightlife in various famous areas, whether it's Sukhumvit, Thonglor, or the famous Soi Cowboy in Asok.
Recommended Location:

Khao San Road

, Bangkok's popular nightlife destination, is very popular with foreigners because it includes lodging, shops, restaurants, taverns, and a variety of chill spots.
2. Try Some Exotic Street Food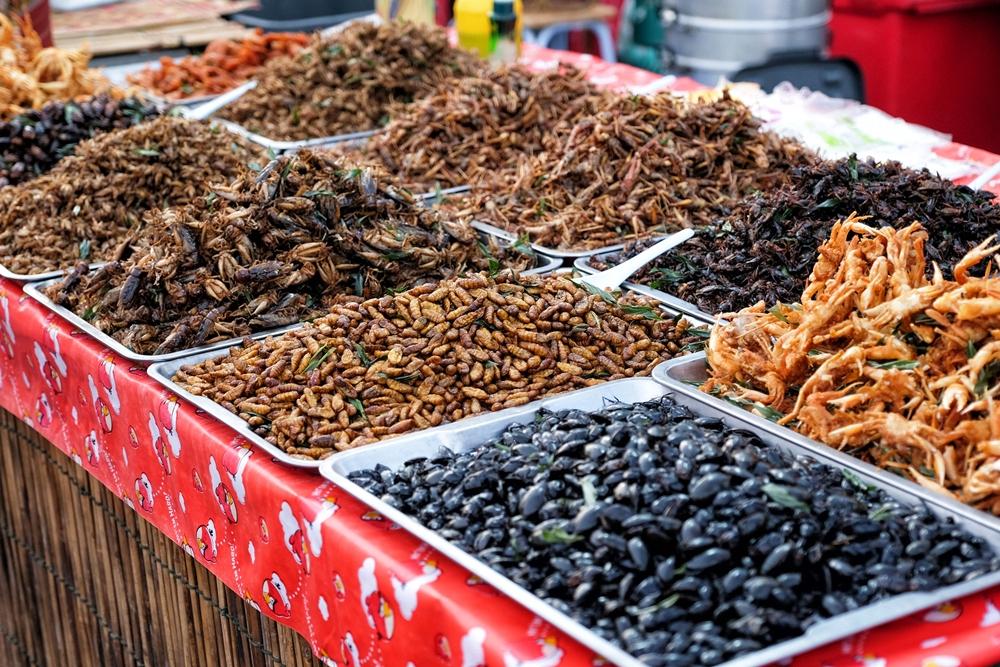 Fried insects are something that attracts and excites many foreigners and tourists alike. Though they might not look too appealing, if you have a chance to step foot in Bangkok, you should definitely try out this great source of protein!
3. Wandering around Thailand's Chinatown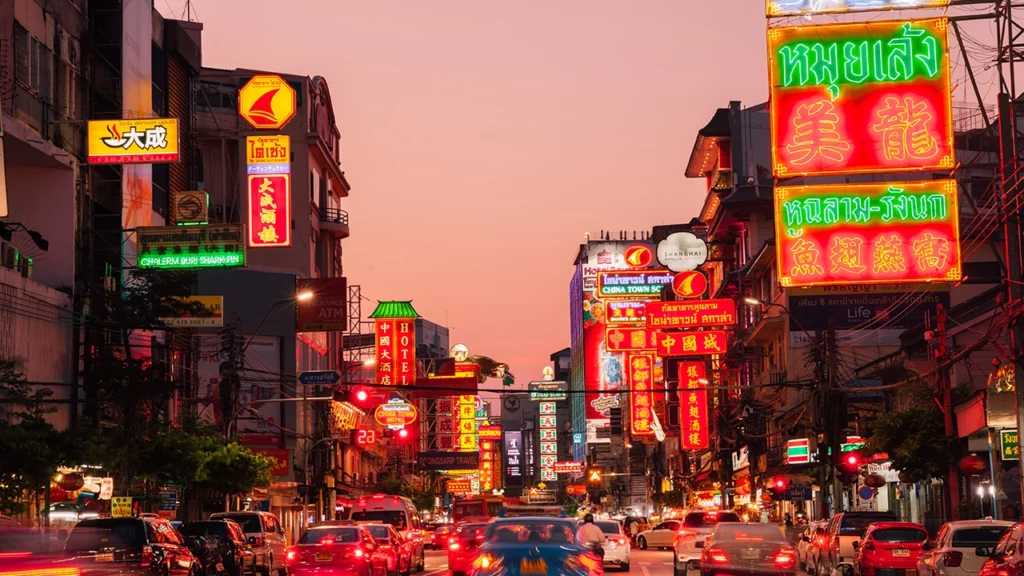 Yaowarat is both a community of Thai people of Chinese descent and one of the main places for great restaurants in Bangkok. The stunning Sino-Portuguese architecture appears to have frozen time in the golden age of Chinese immigrants to Thailand, making this community a popular nightlife destination for both Thais and foreigners.
Location: Samphanthawong, Chakkrawat, Samphanthawong, Bangkok
4. Take a Chao Phraya River Boat Trip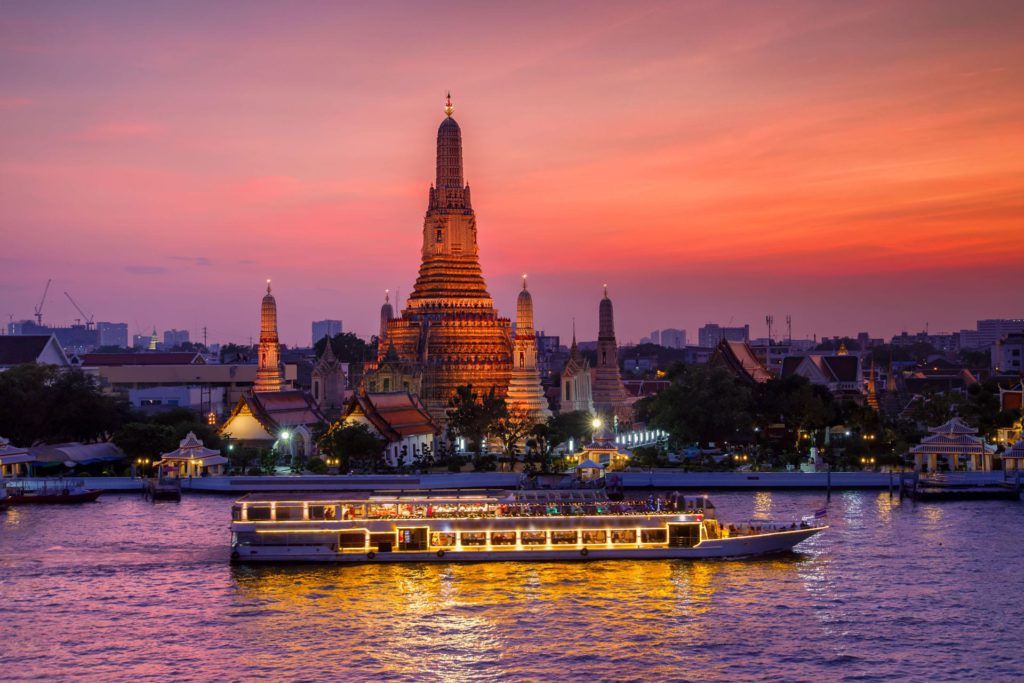 The Chao Phraya, Thailand's most important river, is surrounded by magnificent temples, traditional houses, and fascinating places along its banks; therefore, a scenic boat ride on the Chao Phraya River is a must if you want to experience the grandeur of this historic city of Bangkok.
5. Burn Your Money at Chatuchak Market (JJ Market)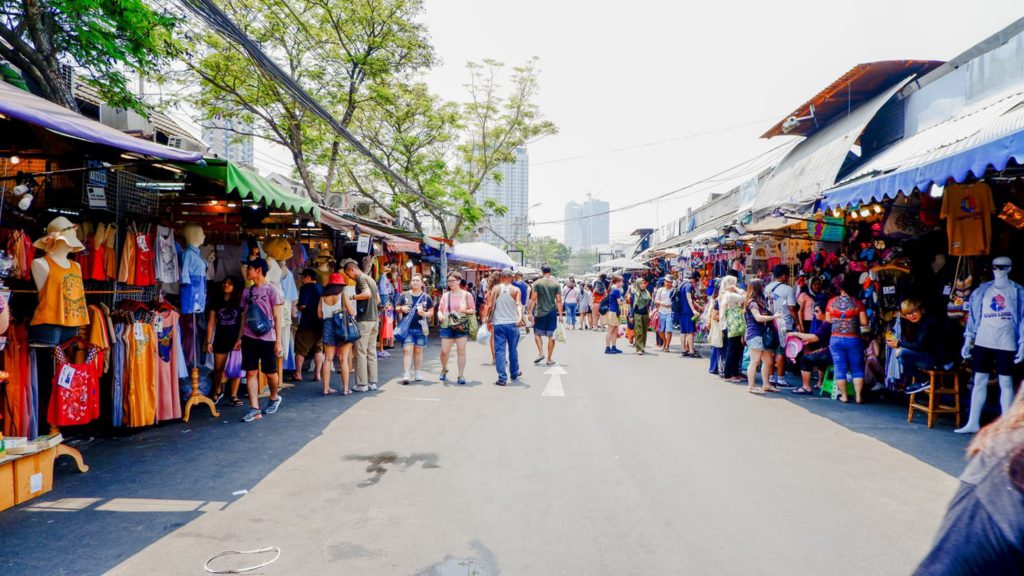 Chatuchak Weekend Market, or known to foreigners as JJ Market, is a famous market located in Chatuchak district, Bangkok, divided into 27 sections, such as clothing and fashion, a tree market, and even a fish market.
JJ Market is a market that tourists should visit once to experience the atmosphere of local trading in Thailand and to spend money on a variety of products that are guaranteed to have what you are looking for.
Hour: Tue. 9:00 A.M. – 10:00 P.M. / Wed. 5:00 A.M. – 10:00 P.M. / Thur. 5:00 A.M. – 6:00 P.M. / Fri. – Sun. 5:00 A.M. – 11:59 P.M. / Close on Mon.
Location: Chatuchak Market, Kamphaeng Phet 2 Rd, Chatuchak, Chatuchak, Bangkok 10900
Hungry Hub hopes you have some great ideas for activities in Bangkok after reading our list. And if you should visit Bangkok, we wish you to enjoy the Bangkok nightlife and soak up the beauty of this marvelous city!