Welcome to Bangkok, a vibrant city with a plethora of flavors and aromas on every street corner. As for the question, "Where to eat in Bangkok?", in this blog, we will take you on a culinary journey through the top 10 spots in Bangkok where you can indulge in the most delectable dishes in 2023. Whether you like fiery street food, sophisticated fine dining, or fusion cuisine, Bangkok has something for everyone. So buckle up and prepare to set off on an eating trip unlike any other!
Top 10 Locations to Satisfy Your Cravings
1. Dine with a View at Vertigo Rooftop Restaurant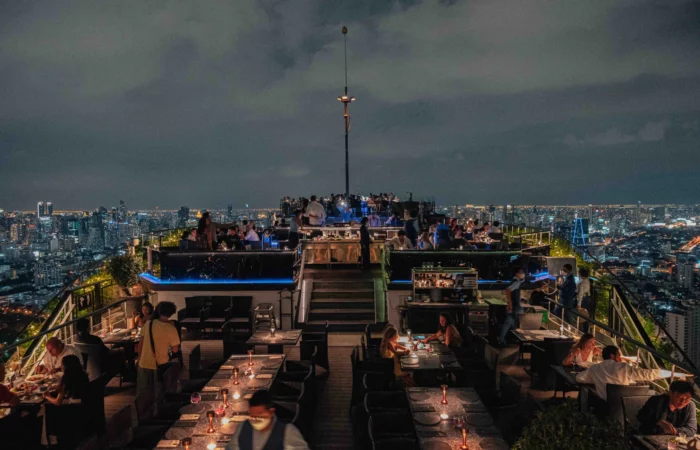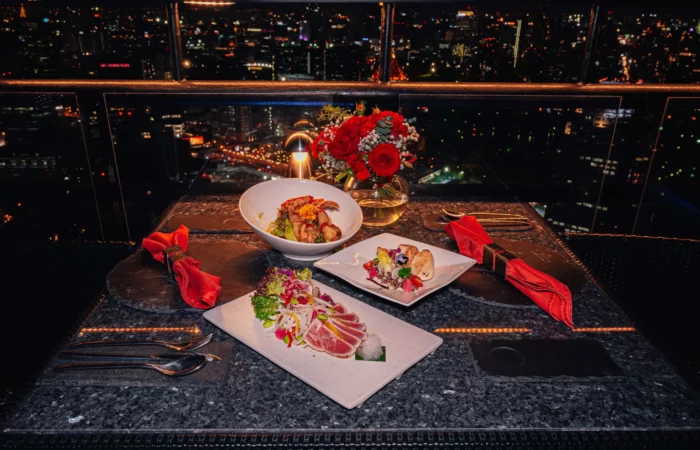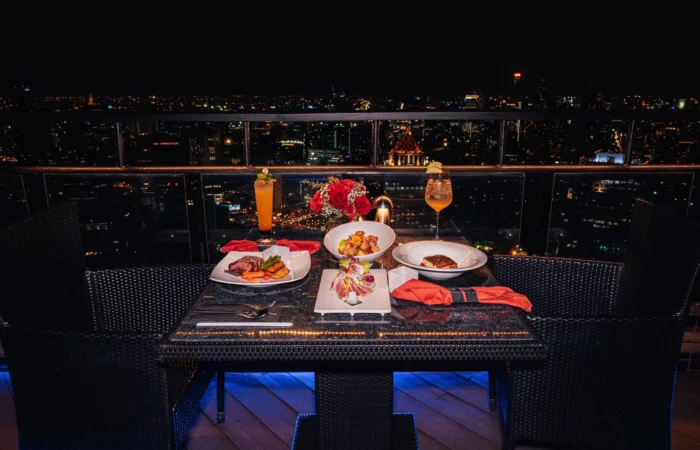 If you're looking for a dining experience with a breathtaking view, look no further than Vertigo Rooftop Restaurant. Perched on the 61st floor of the Banyan Tree Hotel, this open-air restaurant offers panoramic views of the city skyline. Savor a range of international and Thai-inspired dishes while enjoying the cool evening breeze. It's a perfect spot for a romantic dinner or a memorable celebration.
Hour: Mon. – Thur. 6 pm – 8:15 pm / Fri. – Sun. 6 pm – 8:45 pm
Location: Banyan Tree Hotel, 21/100 S Sathorn Rd, Yan Nawa, Sathon, Bangkok 10120
Recommended Package:

New: Choose 3 Dishes w/ Free Flow Mocktail 90 Mins

(choose 1 from main course & 2 from appetizer/sides/desserts) w/ free flow mocktails 90 mins) Book through us now to get the NET price of only 2,799 baht.
2. Riverside Fine Dining Delights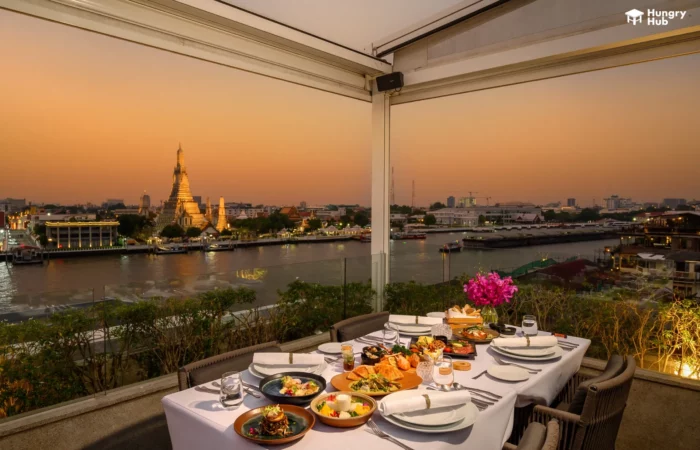 For a touch of elegance, head to the riverside restaurants in Bangkok. These establishments not only provide breathtaking views of the Chao Phraya River but also serve exquisite dishes prepared by world-class chefs. Indulge in fresh seafood, succulent steaks, and innovative Thai fusion cuisine that will elevate your dining experience to new heights.
Recommended Blog for Your Amazing Meal by the River
3. Chinatown's Street Food Haven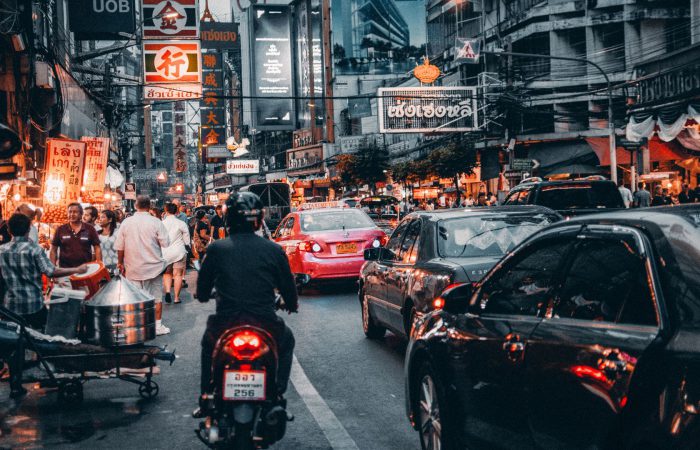 For those who still can't figure it out where to eat in Bangkok, we highly suggest "Yaowarat", the great Chinese community in the heart of Bangkok! Bangkok's Chinatown is a bustling enclave filled with aromatic spices, sizzling woks, and vibrant street food stalls. From succulent roasted duck to mouthwatering dim sum, this culinary paradise offers a plethora of dishes that will leave you craving for more.
Recommended Blog for Your Yaowarat Trip
4. Bangkok's Iconic Pad Thai Stops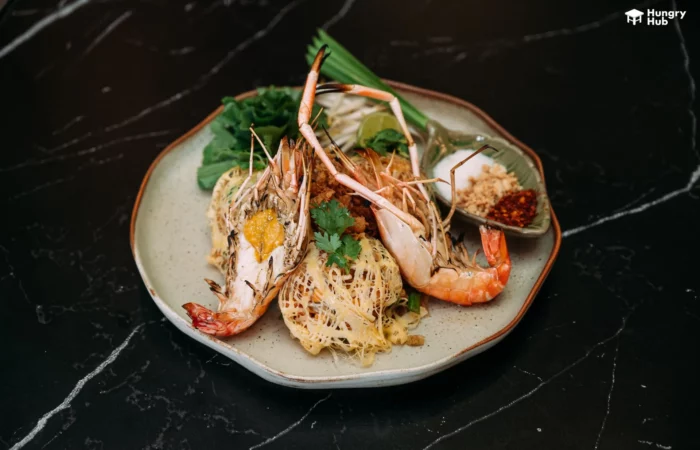 No visit to Bangkok would be complete without savoring a plate of authentic Pad Thai. Venture to the city's iconic Pad Thai spots, where skilled chefs stir-fry rice noodles with a perfect blend of tamarind, fish sauce, and fresh ingredients. This classic Thai dish is sure to tickle your taste buds and leave you wanting more.
Recommended Blog for Your Pad Thai Journey
5. Street Food Heaven at Sukhumvit Soi 38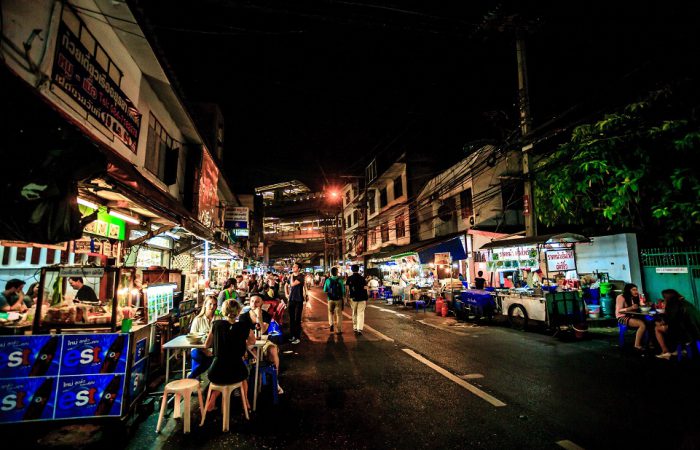 Sukhumvit Soi 38 is a hidden gem for food lovers. This lively street food hub is renowned for its diverse offerings, from crispy spring rolls and tangy papaya salads to savory noodle soups. Sample the local delicacies from various stalls and embrace the vibrant atmosphere of Bangkok's street food culture.
Recommended Blog for Your Night Out in Sukhumvit
6. Exploring the Flavors of Chatuchak Market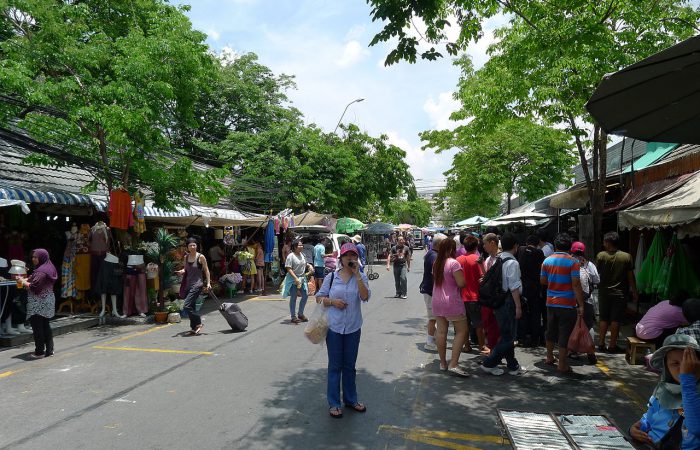 Chatuchak Market isn't just a shopping paradise; it's also a treasure trove of delectable treats. As you browse through the colorful stalls, be sure to try the famous coconut ice cream, grilled pork skewers, and refreshing fruit smoothies. The market's lively ambiance combined with the mouthwatering flavors will make your visit unforgettable.
Recommended Blog for Your Market Discovery
7. Authentic Northern Thai Cuisine in Banglamphu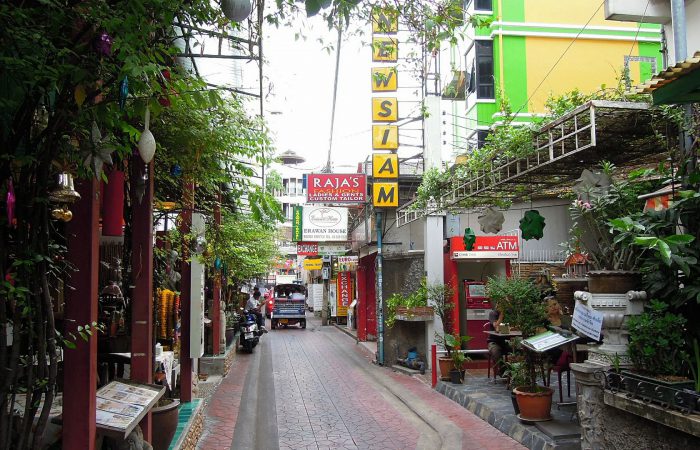 Escape the hustle and bustle of the city and immerse yourself in the flavors of northern Thailand. Located in Banglamphu, you'll find restaurants serving traditional dishes like Khao Soi (curried noodle soup) and Sai Oua (spicy northern Thai sausage). The unique blend of aromatic herbs and spices will transport you to the heart of the region.
8. Savoring Seafood at Talad Neon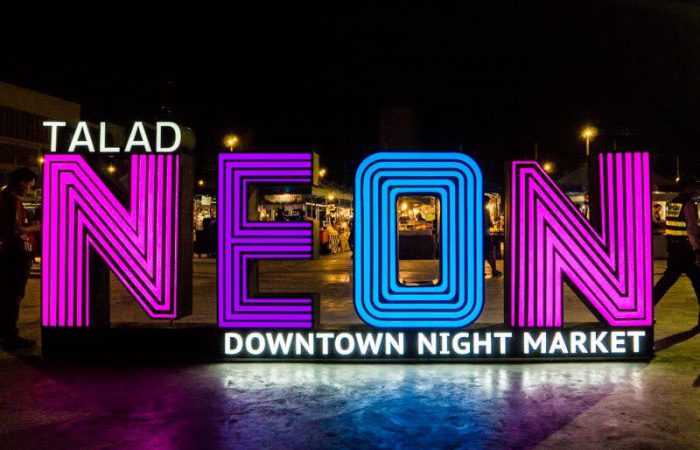 If you're a seafood enthusiast, Talad Neon is the place to be. This bustling night market offers an impressive selection of fresh seafood, from grilled prawns and buttery soft-shell crabs to steamed fish in aromatic Thai herbs. With its vibrant atmosphere and tantalizing flavors, Talad Neon is a seafood lover's paradise.
9. Exquisite Thai Fine Dining at Nahm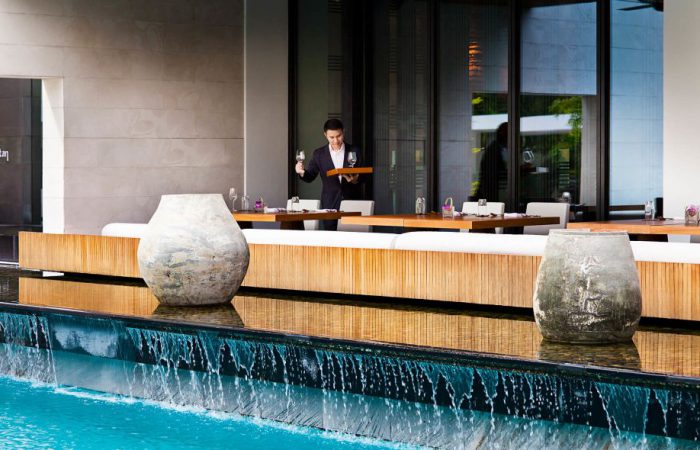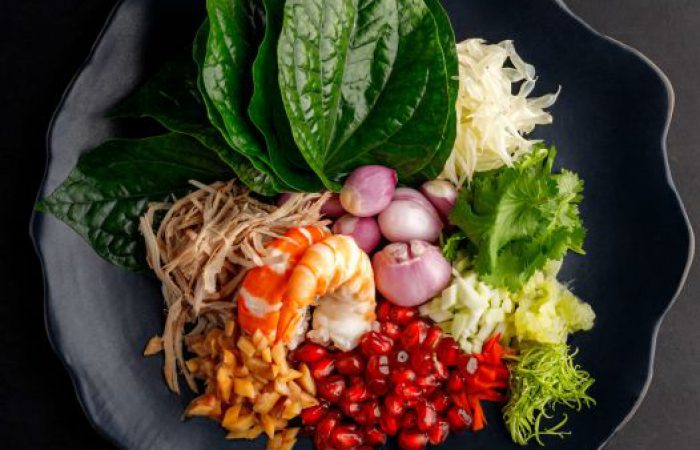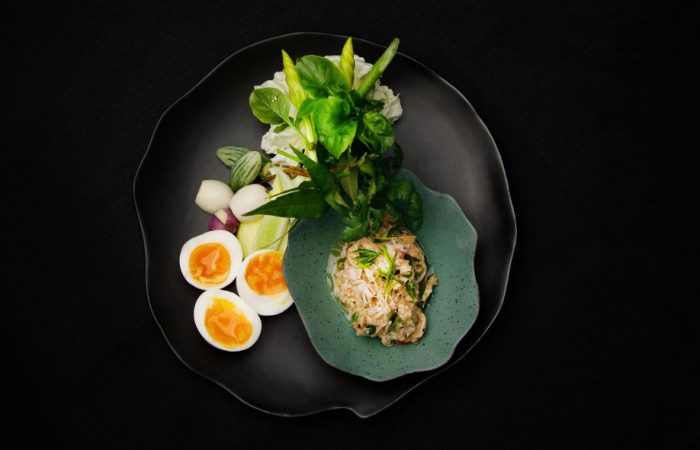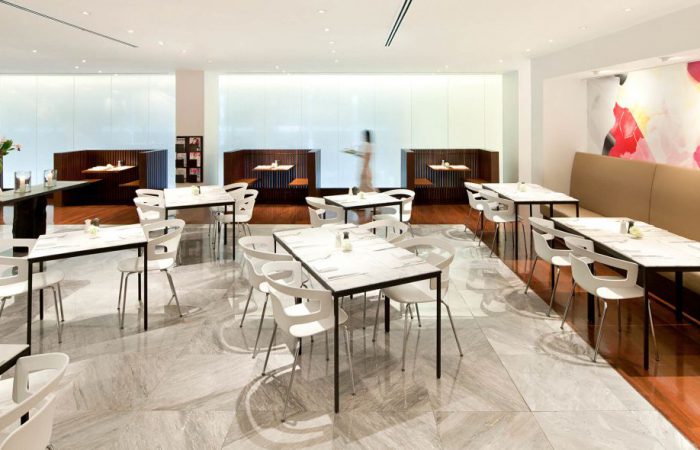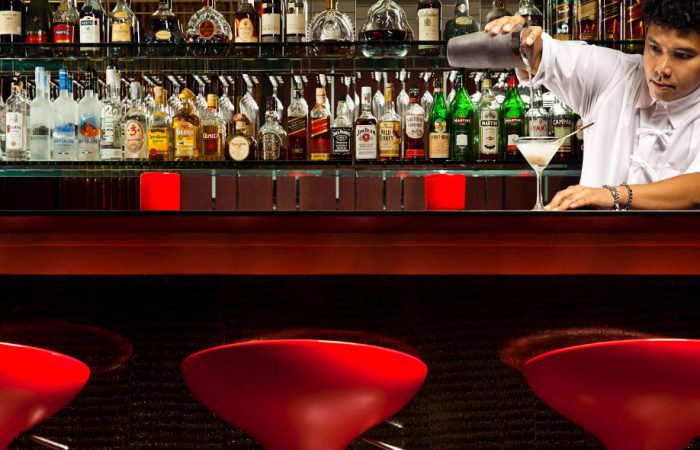 Nahm, a Michelin-starred restaurant, takes Thai cuisine to new heights with its innovative and refined dishes. Led by renowned chef David Thompson, Nahm showcases the rich and complex flavors of traditional Thai ingredients in a contemporary setting. Indulge in signature dishes like the fragrant green curry with beef, or the spicy and tangy pomelo salad. Nahm offers a dining experience that beautifully blends tradition with modernity.
Hour: Mon. – Fri. 12:00 noon – 2:00 pm. and 6:30 pm. – 10:30 pm. / Sat. and Sun. 6:30 pm. – 10:30 pm.
Location: COMO Metropolitan Bangkok, 27 Sathon Tai Road, Thung Mahamek, Sathon, Bangkok, 10120
10. Immersive Culinary Experience at the Bangkok Floating Markets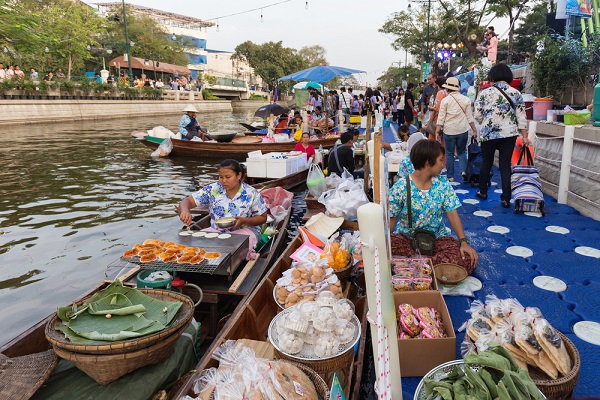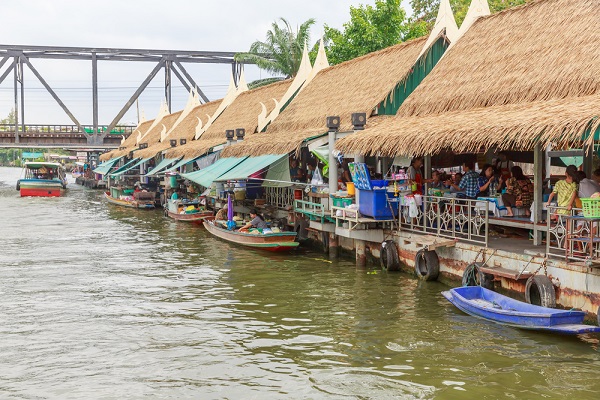 And lastly, on our list of "where to eat in Bangkok", we recommend that you go experience the ambient of the local Thais way of life. For a unique and immersive food adventure, visit the floating markets in Bangkok. Hop on a boat and navigate through the vibrant canals, where you'll find an array of mouthwatering street food and freshly cooked delicacies. From crispy fried bananas to steaming bowls of boat noodles, these markets offer a glimpse into the rich culinary traditions of Thailand.
Bangkok's culinary scene is a true treat for foodies, with a plethora of flavors, textures, and aromas just waiting to be discovered. Bangkok offers a gastronomic adventure that will leave you wanting more, from bustling street food stalls to elegant fine dining establishments. So, don't pass up the chance to embark on a culinary journey through the top 10 locations where to eat in Bangkok in this article.