When it comes to immersing oneself in the thrilling world of sports, few places can match the electric atmosphere of a sports bar. These vibrant establishments have mastered the perfect blend of camaraderie, big screens, and mouthwatering food. In Bangkok, The Londoner Brew Pub is the best place to be if you're cheering on your favourite teams, engaging in passionate debates, or simply reveling in the collective energy.
Follow along as I give you the lowdown on the food and atmosphere at The Londoner Brew Pub, located at Phatthanakan, Bangkok!
The best sports pub in town – The Londoner Brew Pub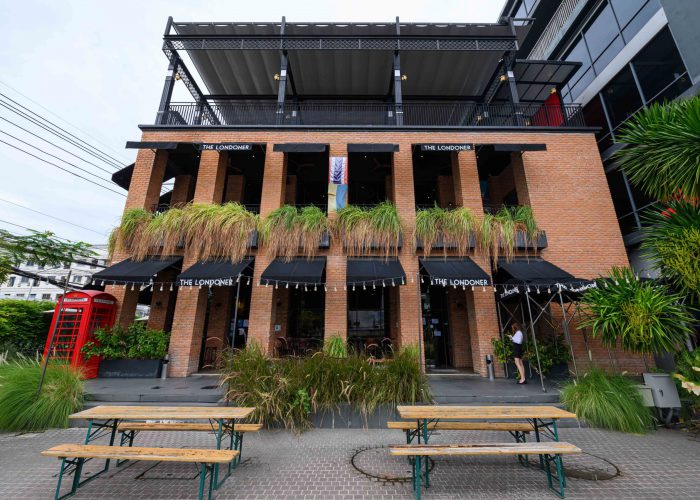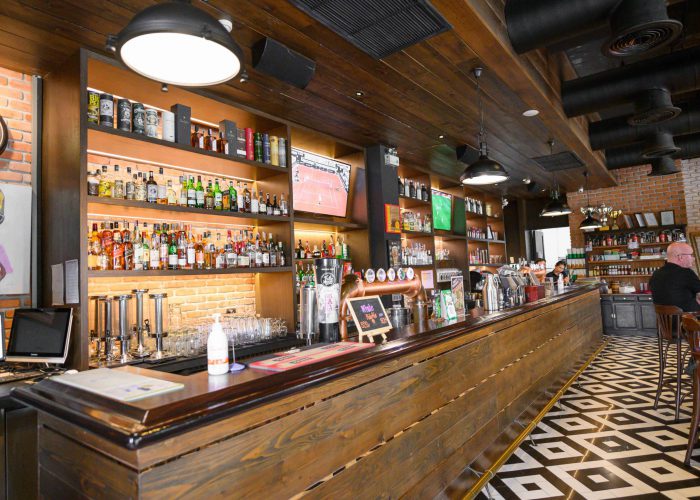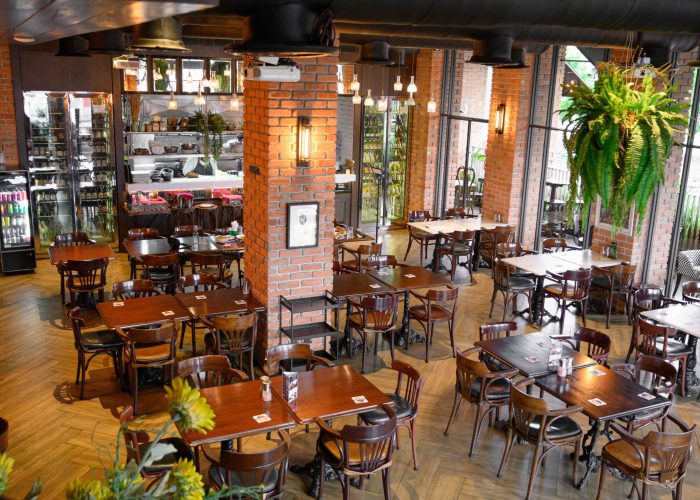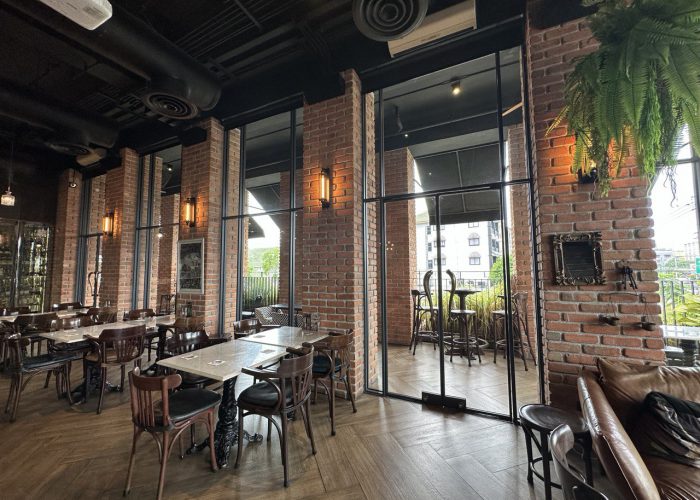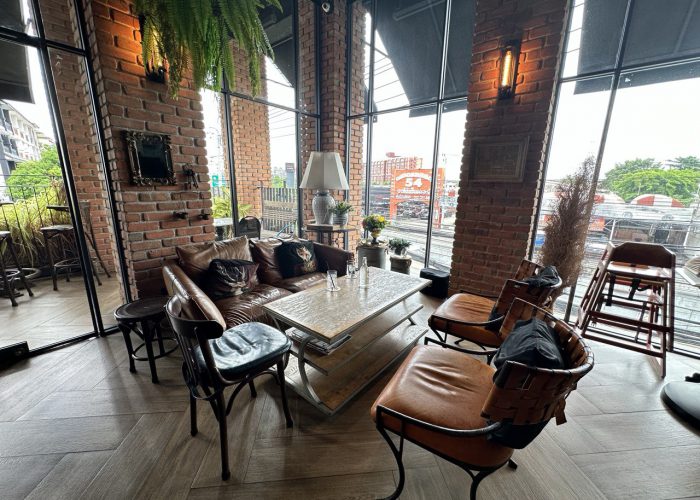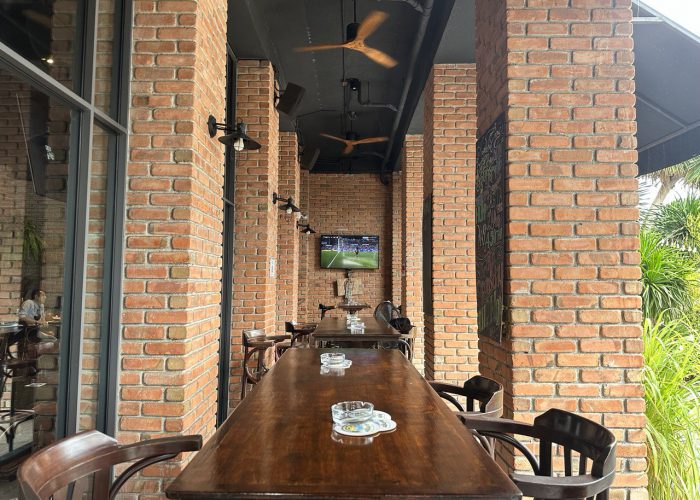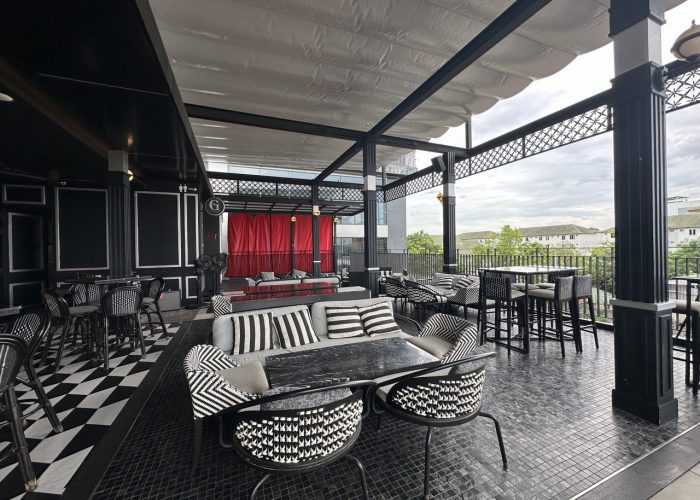 The Londoner Brew Pub is a standalone building with three stories of seating for patrons. The first level, also known as The Pub, is where you'll find an extensive selection of beverages, including the famed Londoner Brewed Beers: their Pilsner, Low Carb Pilsner & IPA. The Bistro takes up the second level and exudes a comfortable vibe where you can talk business or romance your special someone. Lastly, The Rooftop is where you have your al-fresco seating and pool table, perfect for a Friday night!
The British pub was established in 1997 when a veteran from London felt that Bangkok was lacking a place to watch sports and enjoy a refreshing mug of beer. At The Londoner restaurant, the culinary experience is elevated by the expertise of Chef Yao, an esteemed leader of the Thai National Cooking Association. Under his guidance, their exceptional cooking team meticulously selects and prepares the highest quality ingredients for every dish served.
The interior of this restaurant is what you would expect from a typical sports pub. Multiple large high-definition screens are strategically placed throughout the pub to ensure that no sports action goes unnoticed. With a lively and warm atmosphere, it is no wonder that this restaurant is so popular not only among sports lovers but also regular patrons who enjoy their food. Speaking of which, let's dive into what The Londoner Brew Pub has to offer!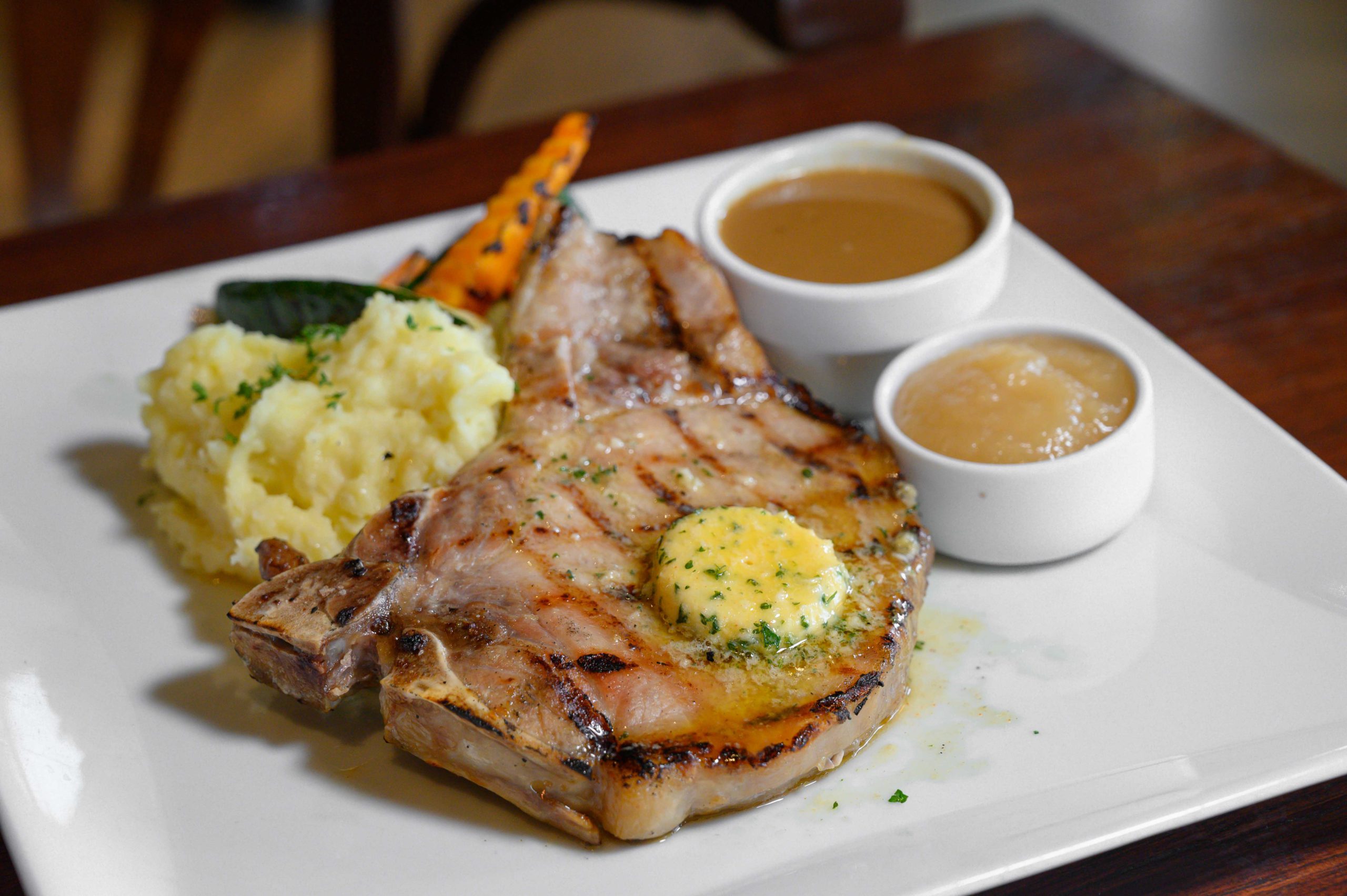 Let's begin with the dish that took my breath away with how amazing it was – the Garlic Butter Pork Chop. Usually, I'd steer away from ordering pork chops since they can be done wrongly very easily. I've not had a pleasant experience with pork chops until I tried the one from The Londoner. This pork chop boasted a generous thickness and even had a juicy and tender texture since it was cooked to perfection. The garlic butter was fragrant with a slight sharpness but was mellowed out by the salt in the butter. The dish came with two sauces, but I recommend having it with just the butter. If there's one dish you absolutely must try, it's this!
Aglio Olio Pasta Seafood (A.O.P)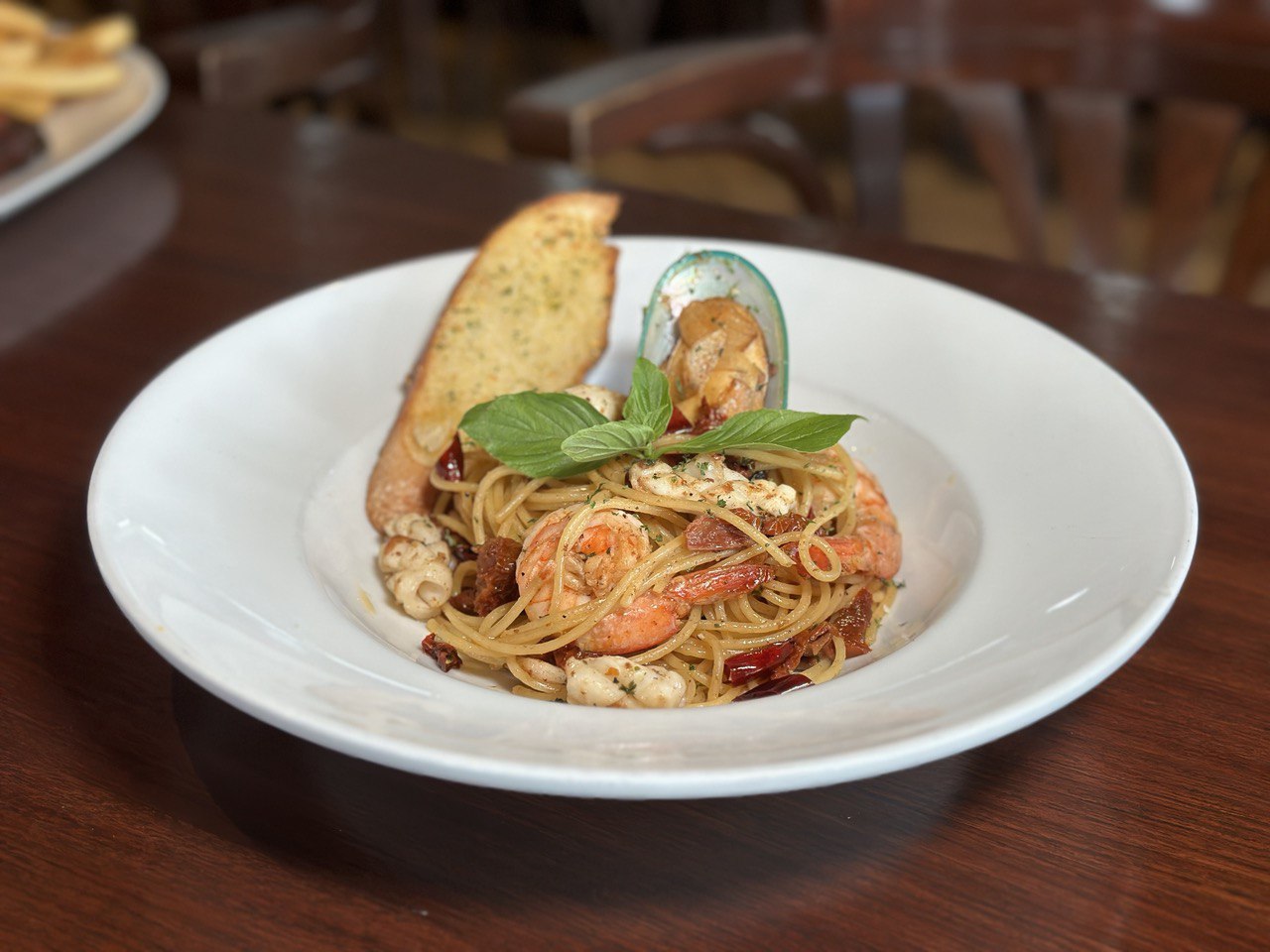 Indulge in the exquisite Aglio Olio Pasta Seafood (A.O.P) paired with crispy garlic bread—a seafood lover's paradise. This dish features perfectly cooked al dente pasta brimming with green lip mussels, prawns, and squid, creating a flavorful symphony. The garlic and dried chili add a subtle spice, while the sun-dried tomatoes provide a delightful tanginess. Every bite offers a harmonious blend of textures and flavours that will leave you craving more.
Spaghetti with Scallop & Basil Pesto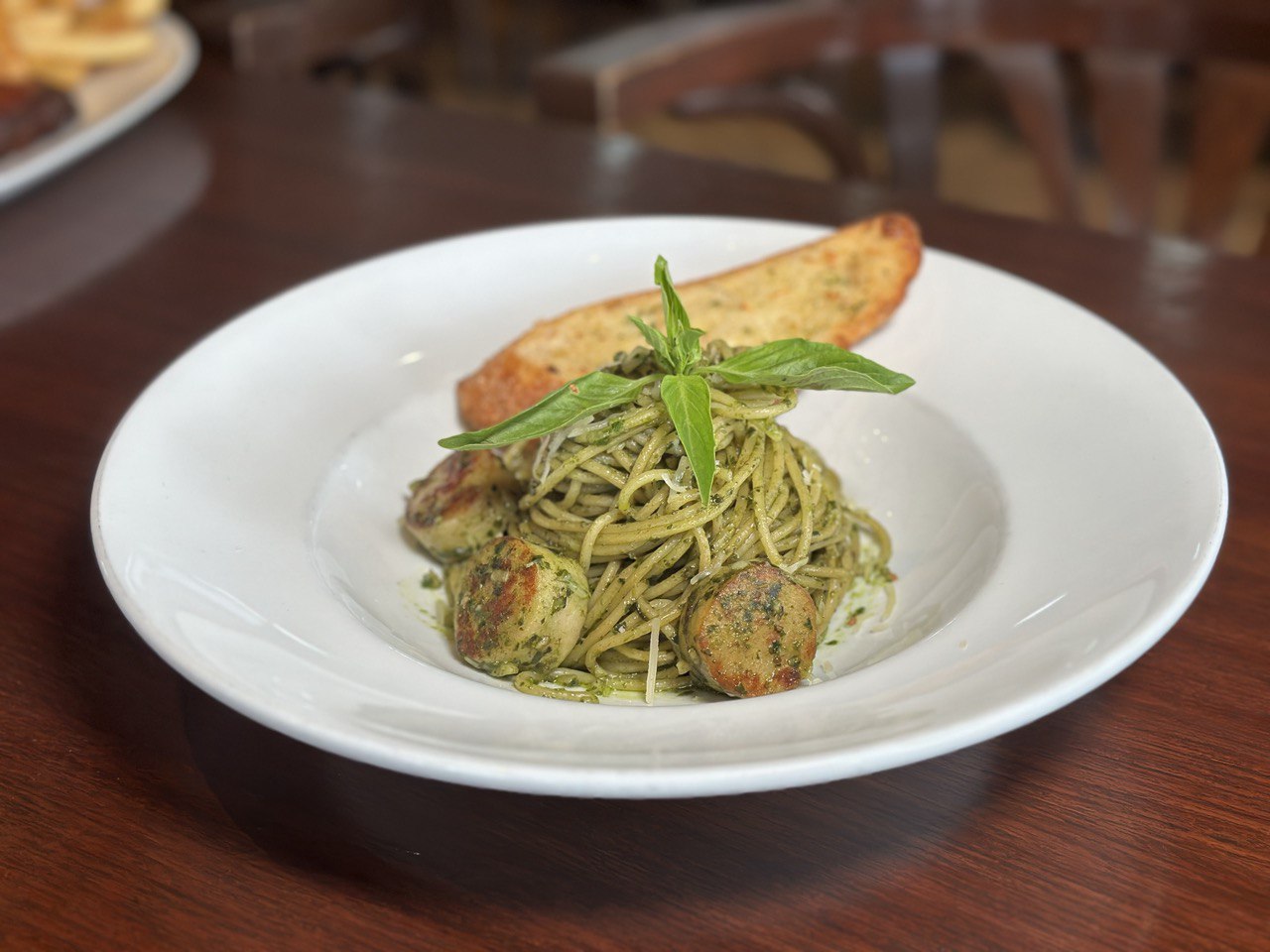 Another pasta dish I tried was the Spaghetti with Scallops & Basil Pesto. This dish features fresh Hokkaido scallops and a house-made basil pesto sauce. The pesto was velvety and fresh, coating every strand of spaghetti and making every mouthful a wonderful combination of textures. The pine nuts bring a delightful crunch, while the Parmesan cheese adds a creamy, savoury touch. Each bite was a flavour explosion that left me completely satisfied.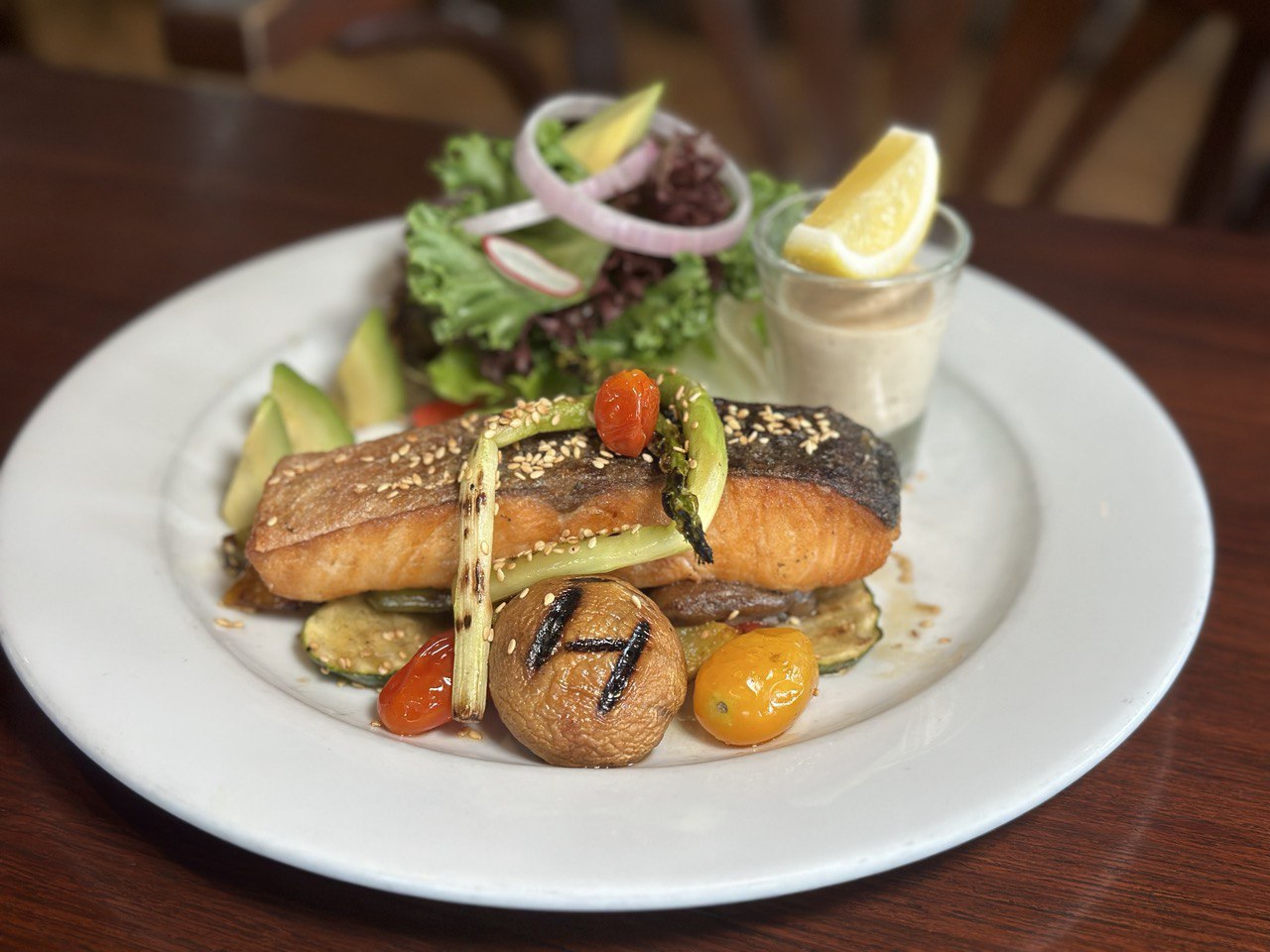 While we're on the topic of seafood, this pan-grilled Salmon Fillet sat atop a bed of mixed vegetables consisting of zucchini, bell peppers, mushrooms, green peppers, and avocados and had a side of garden salad with some sesame dressing. The skin of the salmon was crispy and salty from the seasoning while the actual fillet was perfectly pink and flaky. I'm not the biggest fan of fish, but this Salmon Fillet is worth giving a try!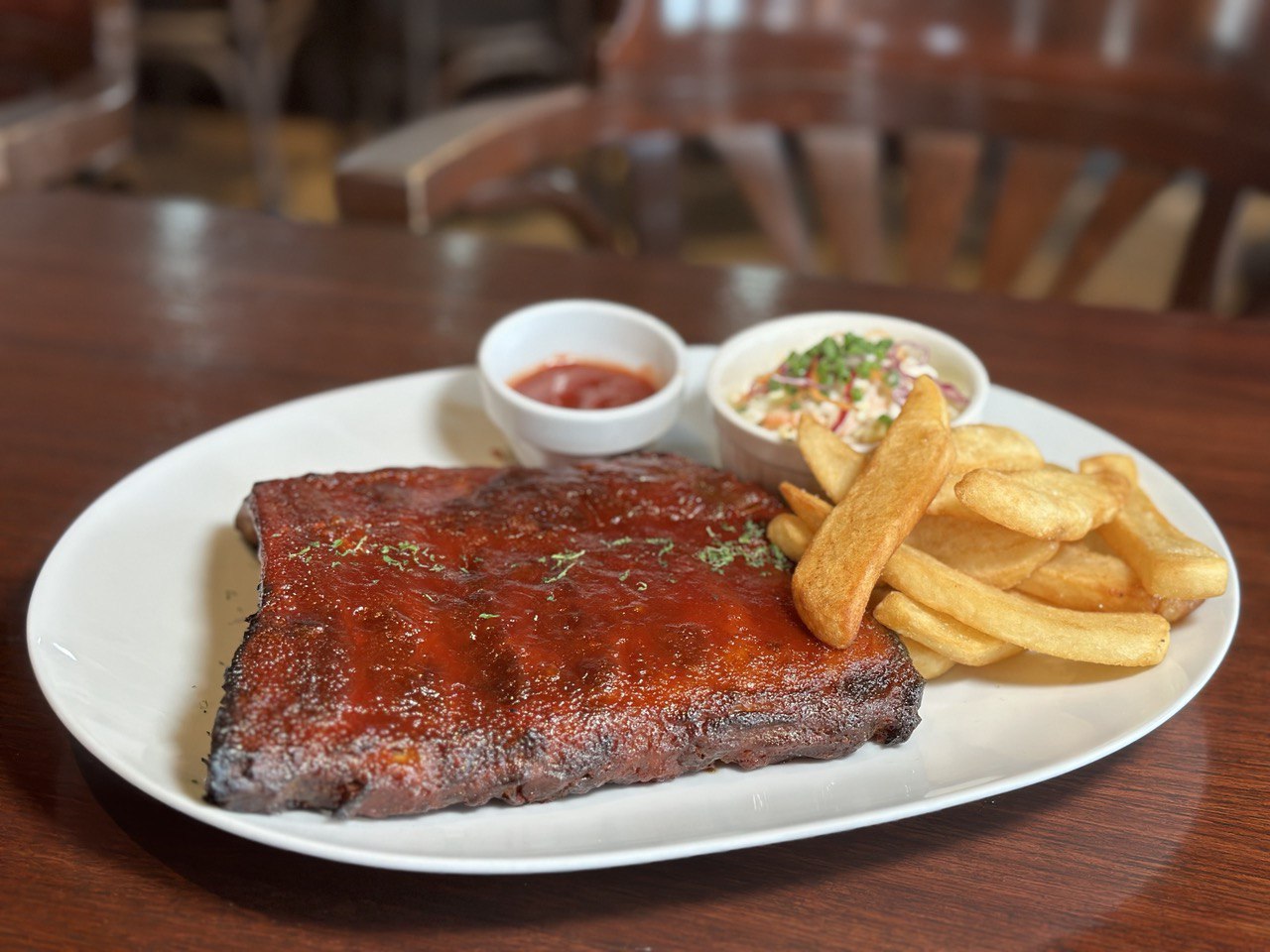 This Pork Ribs Rack was delightfully fall-off-the-bone perfect. It was served whole to us, accompanied by a saucer of homemade barbecue sauce. The exterior was coated with a delectable glaze, creating a mouthwatering caramelised crust that adds depth and richness to every bite. As you sink your teeth into the ribs, the meat reveals a juicy and flavourful interior that is infused with smoky undertones, courtesy of their expert slow-cooking techniques.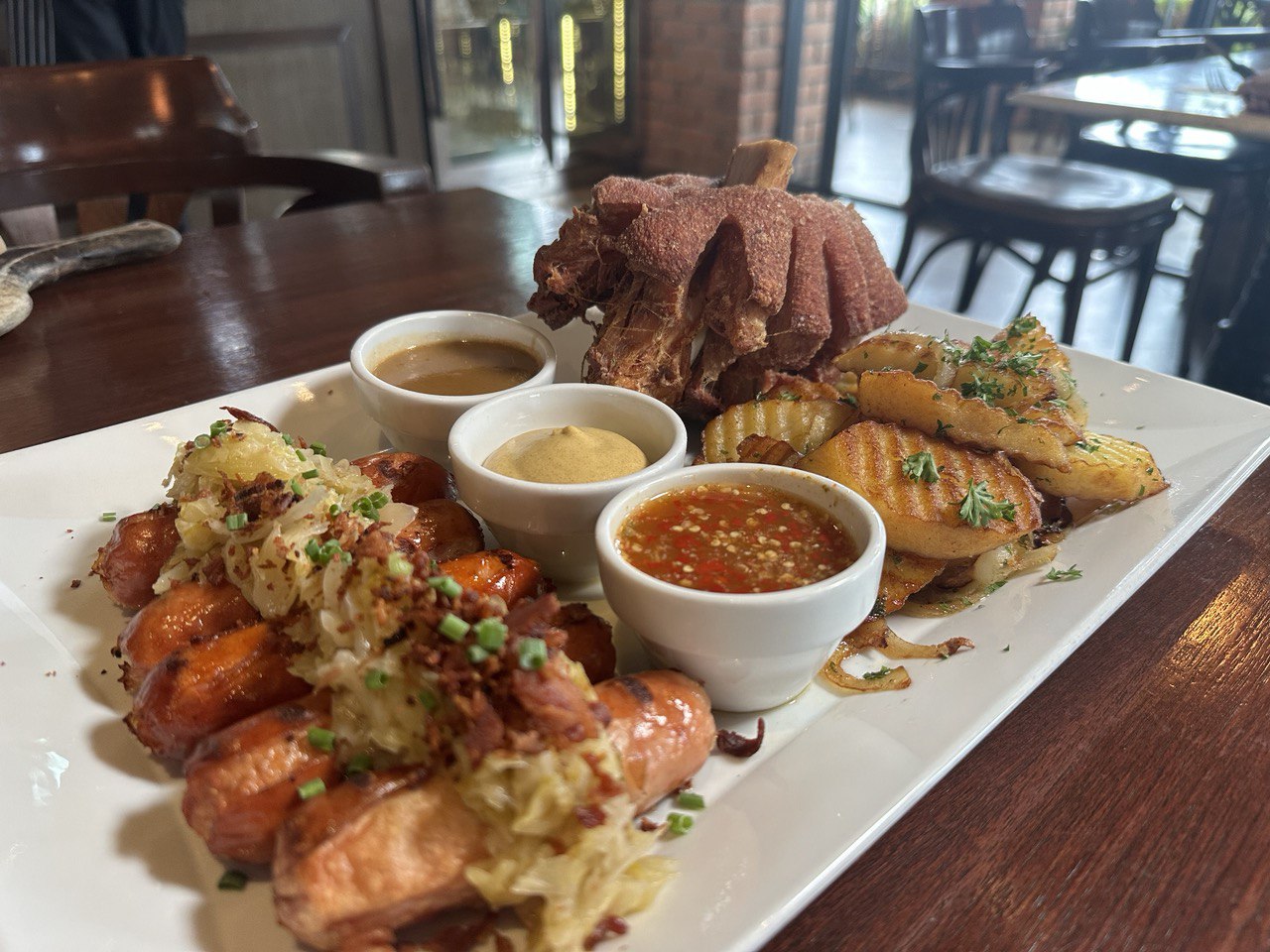 The German Combo Platter is the ultimate dish to get if you're dining with a large group. It consists of one fried pork knuckle, mixed German sausages with sauerkraut, and is served together with sauteed potatoes and some immaculate dipping sauces. I've not had many pork knuckles in my lifetime, but I feel that The Londoner definitely does it well. The crackling skin offers a satisfying crunch, while the meat underneath is moist and rich in taste. The German sausages were bursting with flavour and taste great paired with either the decadent beef gravy or seafood sauce.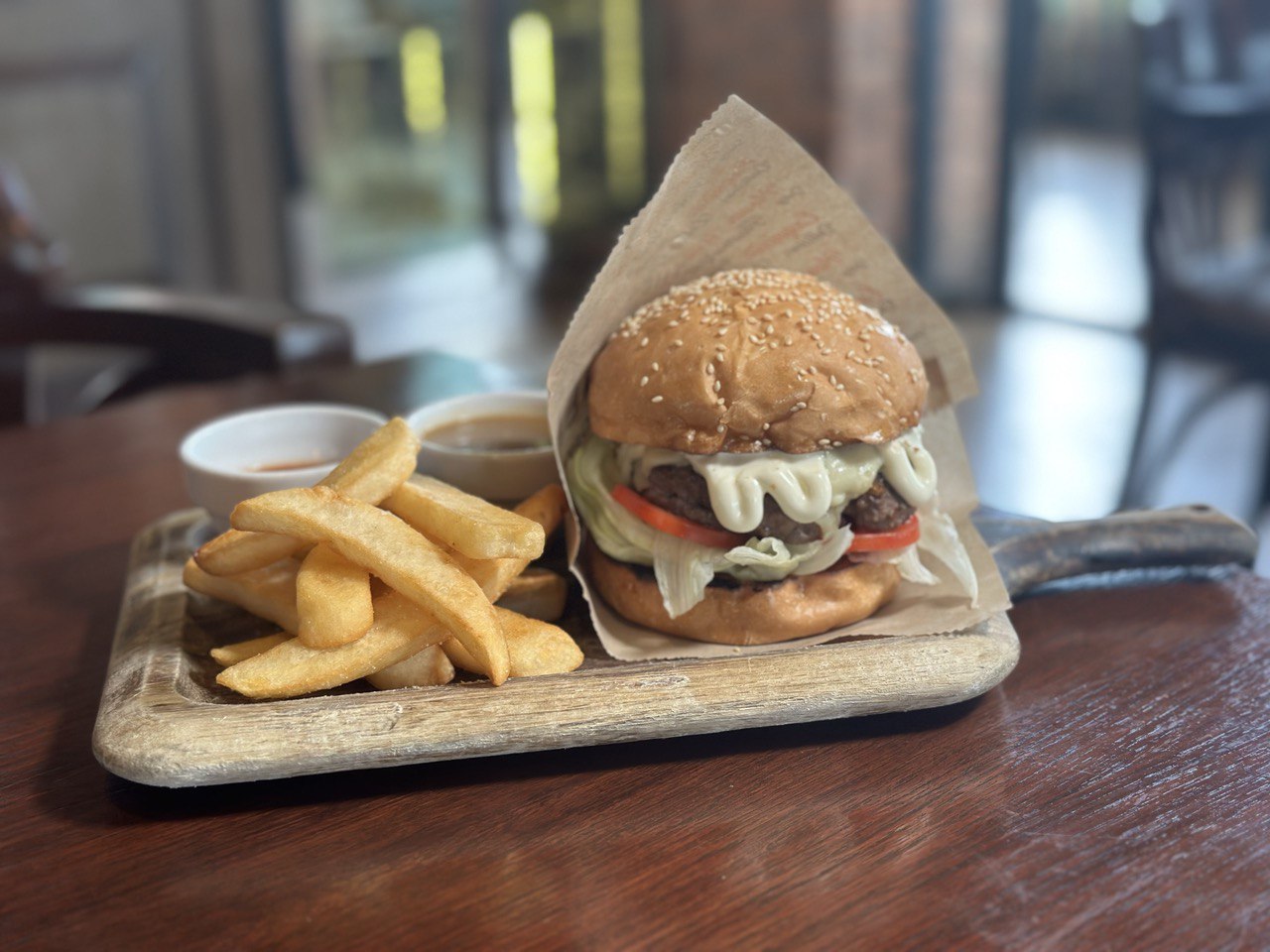 If you're a burger person, The Churchill Burger should be your go-to. The juicy and tender grilled beef patty pairs well with the Swiss cheese and creates a mouthful of bursting flavours when taken with the caramelised onions. The truffle mayonnaise in the burger further elevates the flavours of the medium rare beef patty and will definitely be your new favourite burger once you try it!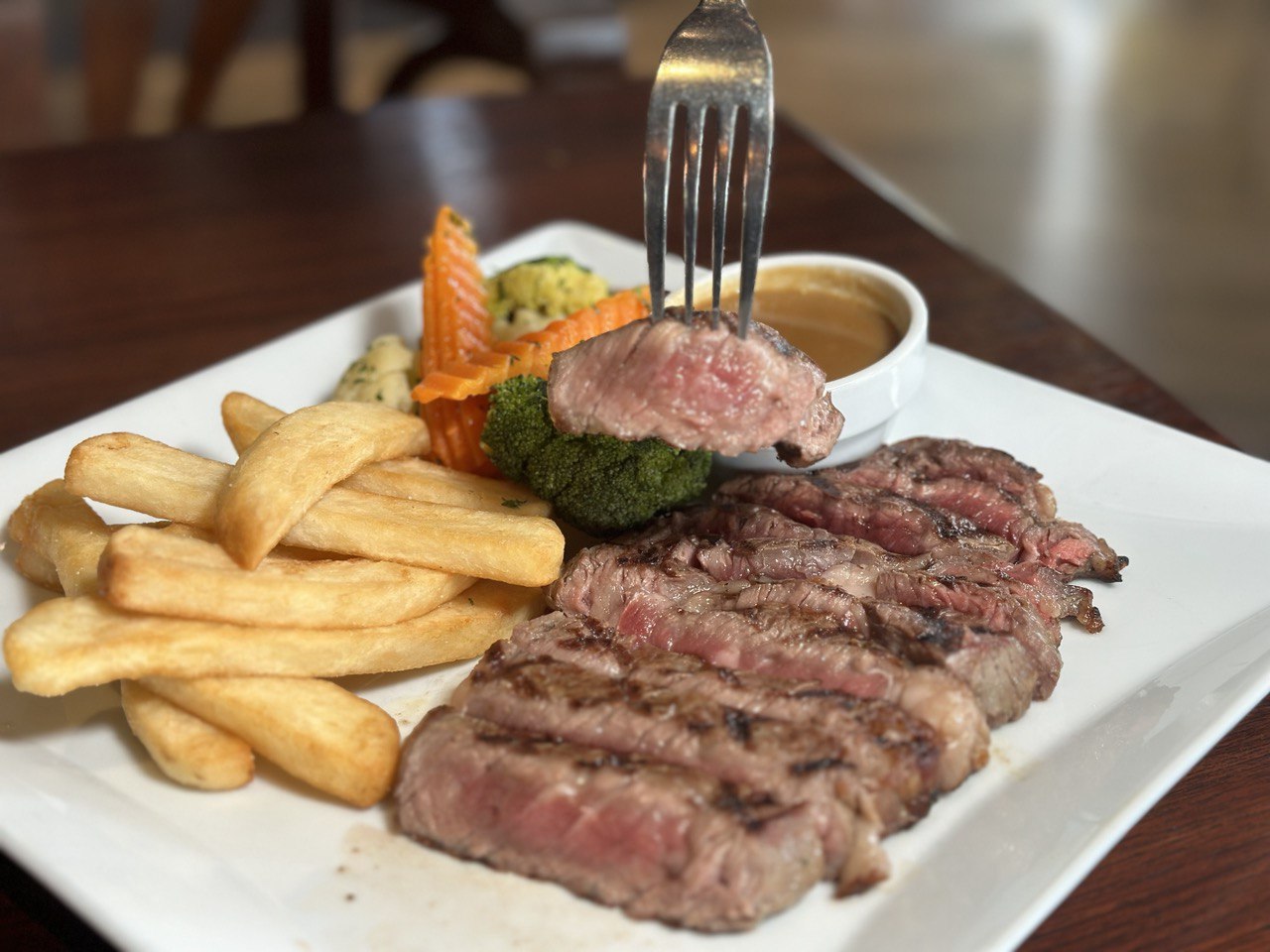 Last but not least, I tried the 10oz Ribeye Steak at The Londoner Brew Pub. The first thing I noticed was the beautiful grill marks on top of this grass-fed Australian Wagyu beef steak. To me, it signified that the searing process locked in juices and imparted a smoky, grilled essence to the beef. Thankfully, I was not displeased as every bite I took of the steak was of perfect texture and flavour! I personally enjoy my steak with a bit of salt, so I skipped the sauce on the side. However, the steak-cut fries were very quickly finished by my colleagues because of how nicely fried they were.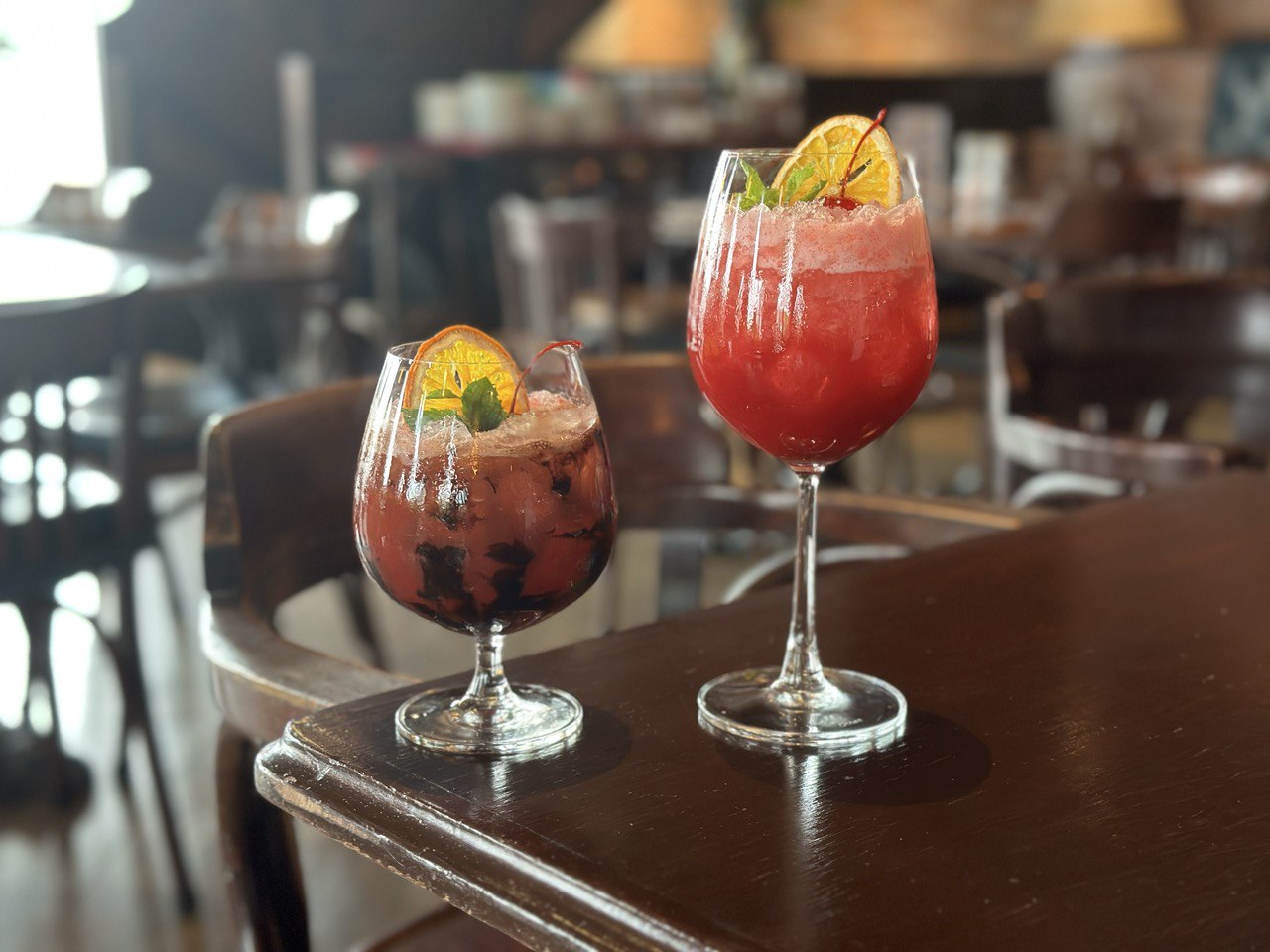 Did I really visit a sports pub if I didn't get a taste of their beverages? I had the privilege to try two of their mocktails – Berry Girl (left) and Three Berry Cooler (right). While having similar base notes, Berry Girl stood out because of its strong cherry taste. However, I preferred the Three Berry Cooler more as it was not as sweet and had a refreshing aftertaste. Nonetheless, both drinks were beautifully garnished and made for the perfect Instagram shot!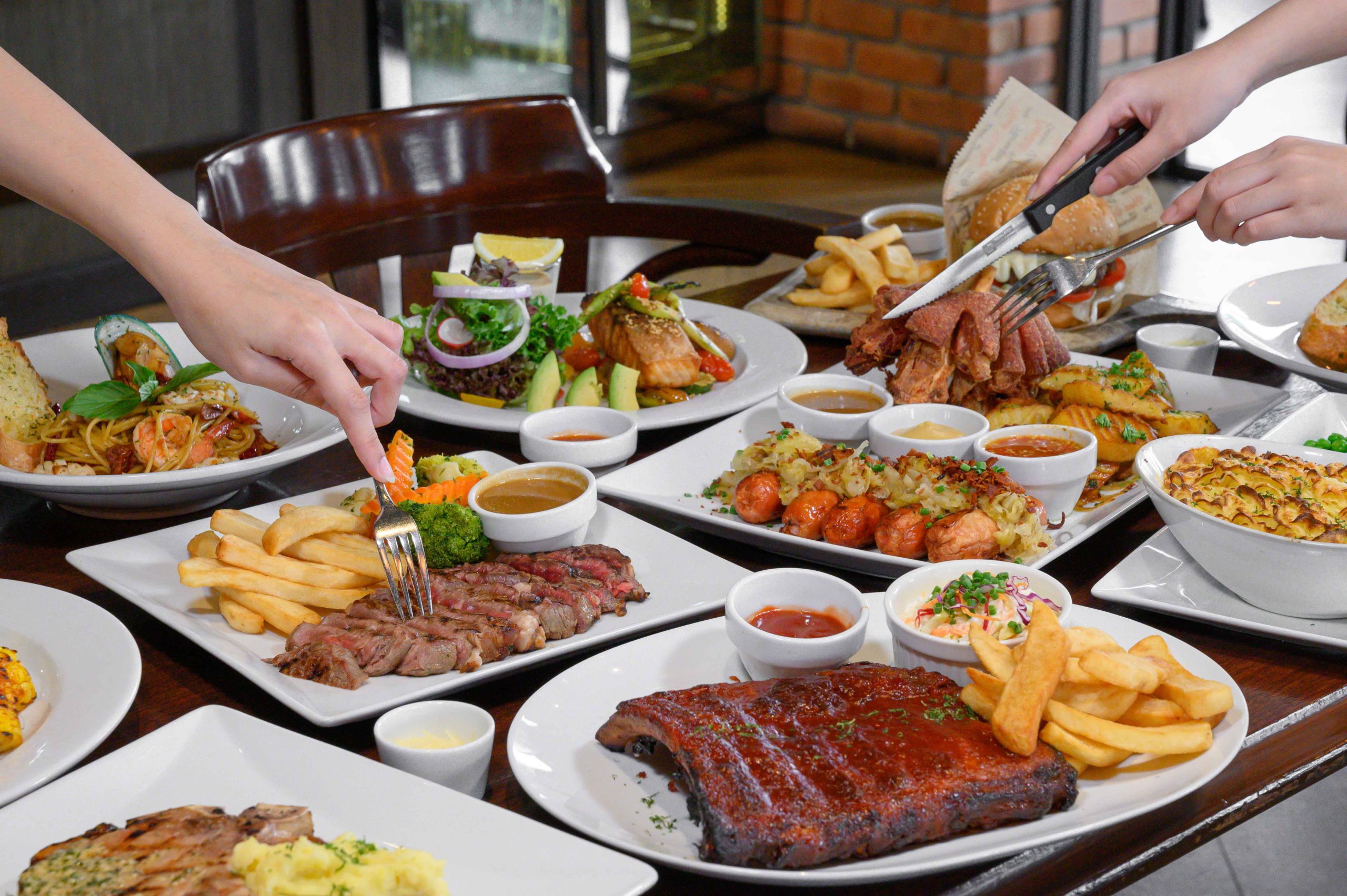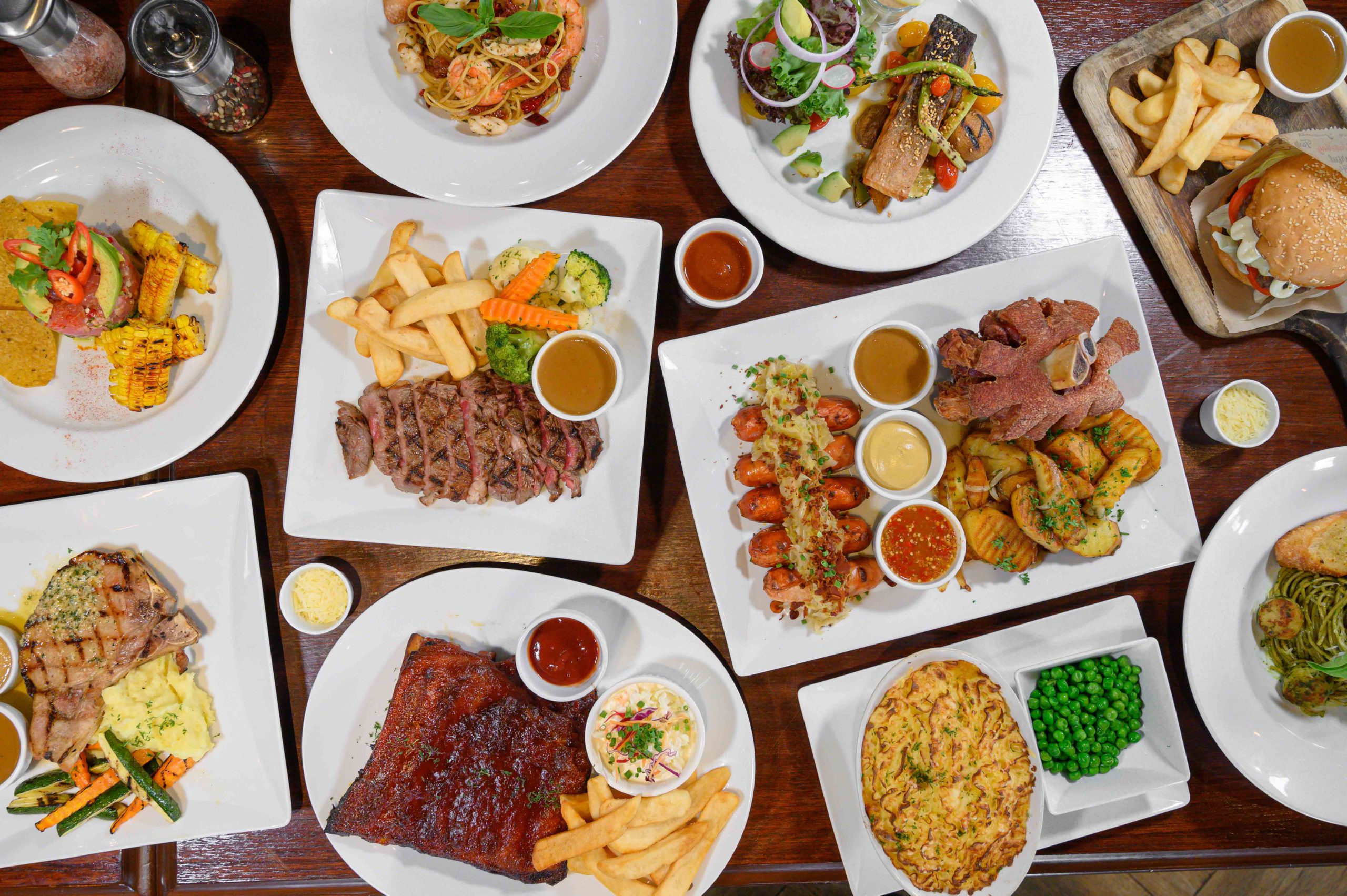 Whether you're looking for a comfortable place to watch sports games or are just looking for a restaurant that offers impeccable Western fare, I definitely recommend coming to The Londoner Brew Pub! I can just imagine the intense yet passionate atmosphere when a football game is ongoing. The restaurant is fit for a large group of people, so bring your friends and family if they're the type who enjoys sports.
Hour: 10:00am. – 11:45pm
Location: 1178 Phatthanakan Rd, Suan Luang, Bangkok 10250
Recommended Package: Sharing Set for 2 People (Set of 5 dishes such as German Mixed Sausages and More Menus with Drink) Book through us now to get the NET price of only 1,350 Baht
You'll definitely have a great time and a great meal when you visit The Londoner Brew Pub. Soak in the atmosphere and let the chefs take care of filling your tummy with delectable dishes!