In the age of COVID-19, we have all gotten pretty comfortable lounging around in our homes for hours on end… perhaps too comfortable. Watching Netflix in bed and taking quarantine walks around your neighborhood can get old real quick. But fear no more because Hungry Hub will let you in on the 10 greatest Staycation hotels in Bangkok, so you can enjoy all the perks of a vacation from the comfort of your hotel! Without further ado, let's get into the list!
1: Banyan Tree Bangkok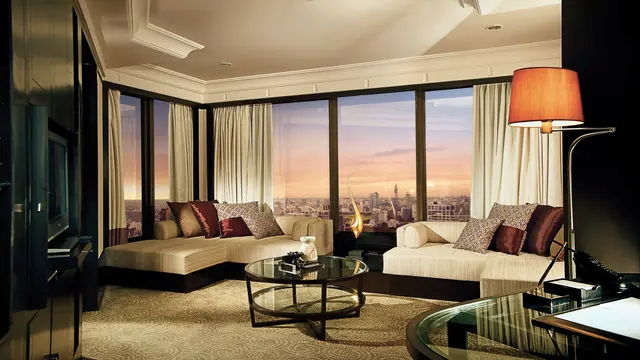 If you are anywhere near the Santhon/Silom area, it is an absolute must to check out Banyan Tree Bangkok Staycation. In the heart of Bangkok, Banyan Tree is an urban resort featuring world-class dining, luxurious accommodations, and an award winning spa. As the city's one and only 5-star all-suite hotel, Banyan Tree should definitely be marked down on your travel bucket list!

2: Chatrium Hotel Riverside Bangkok Staycation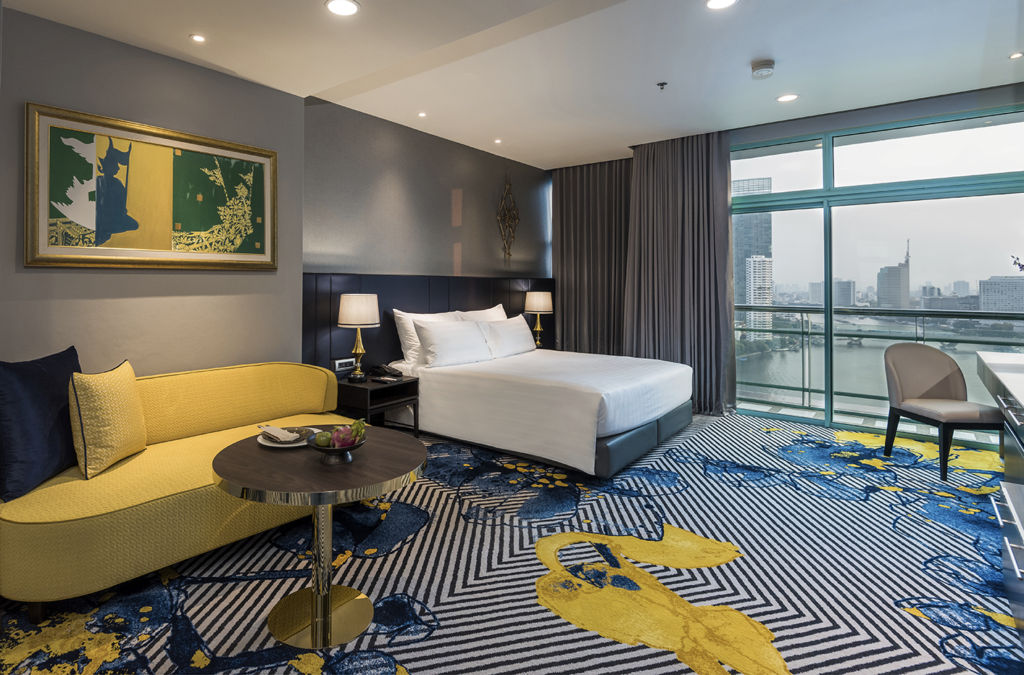 Next up we have the Chatrium Hotel where upon entry you will be greeted by friendly staff and a hand-selection of free seasonal fruits. Located right along the Chao Phraya River, you will have the perfect view to relax at your home away from home. Use the complimentary shuttle bus to stop by as soon as you can!

3: Centara Central World Staycation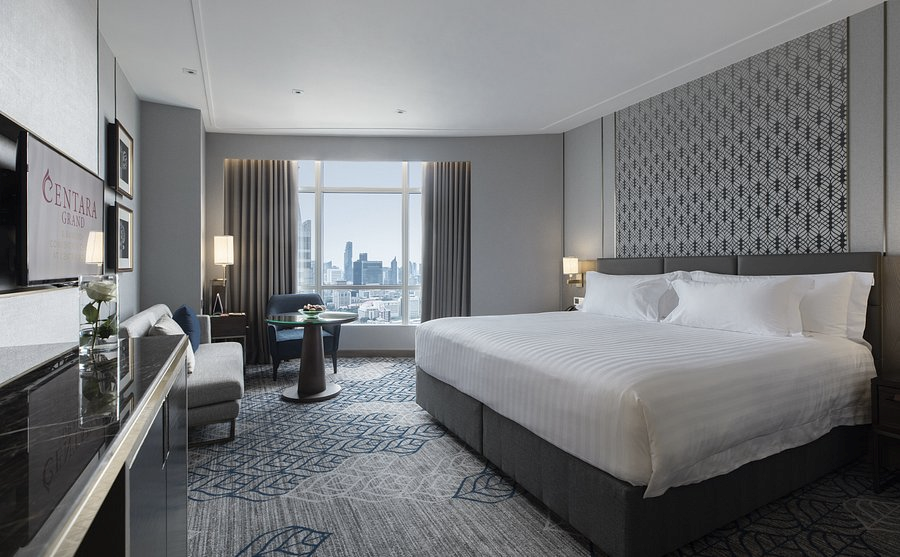 In the center of Bangkok's shopping and business district, you will find the renowned Centara Central World Hotel. The skyline and city views simply cannot be beat. For anyone who cares to go shopping, sightseeing, or do business, there is no better place than Centara Central World.

4: Skyview Hotel Sukhumvit Soi 24 Staycation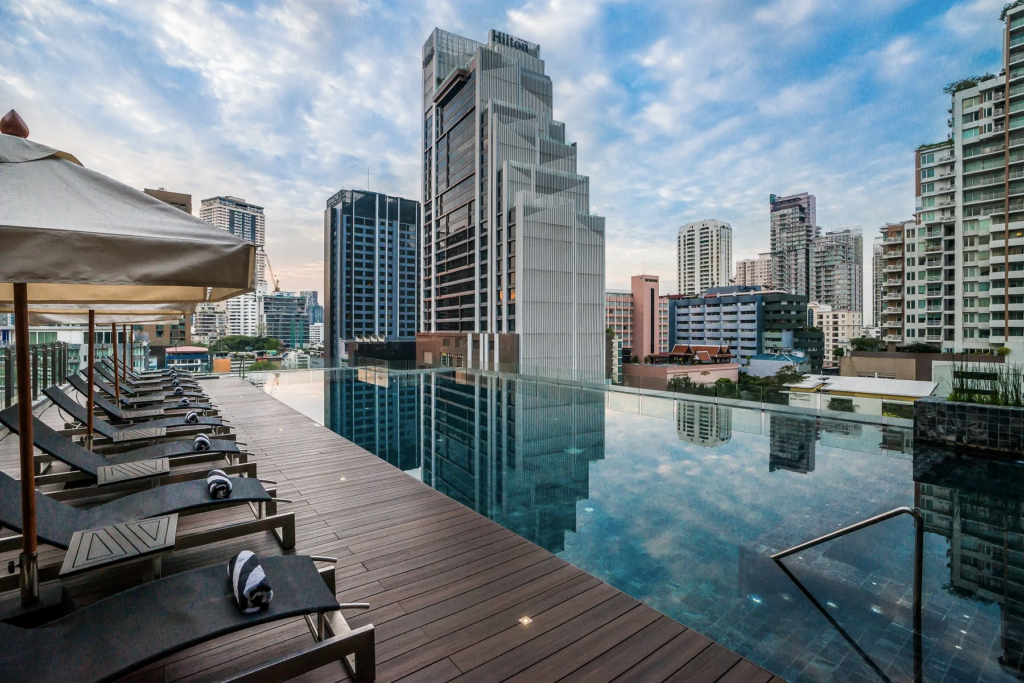 If you are passing through Bangkok's fashion district, you will have to make a visit to the Skyview Hotel for your very own staycation! Take part in this urban escape by dancing the night away at the MOJJO Rooftop Lounge and Bar, or enjoy a weekend brunch at the SKY Ballroom. Don't miss out!

5: The Peninsula Bangkok Staycation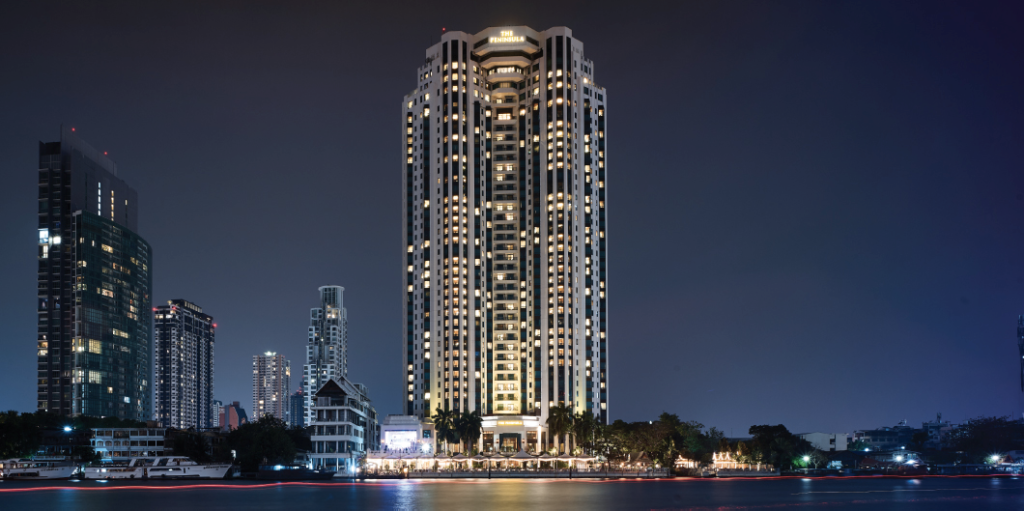 Next up we have the one and only Peninsula Bangkok where you can sit back, relax, and have a staycation worth every penny. Whether you prefer immersing yourself in beautiful scenery and nature, or chilling by the pool or river, Peninsula Bangkok has got you covered. Check it out ASAP!

6: Cross Vibe Bangkok Sukhumvit Staycation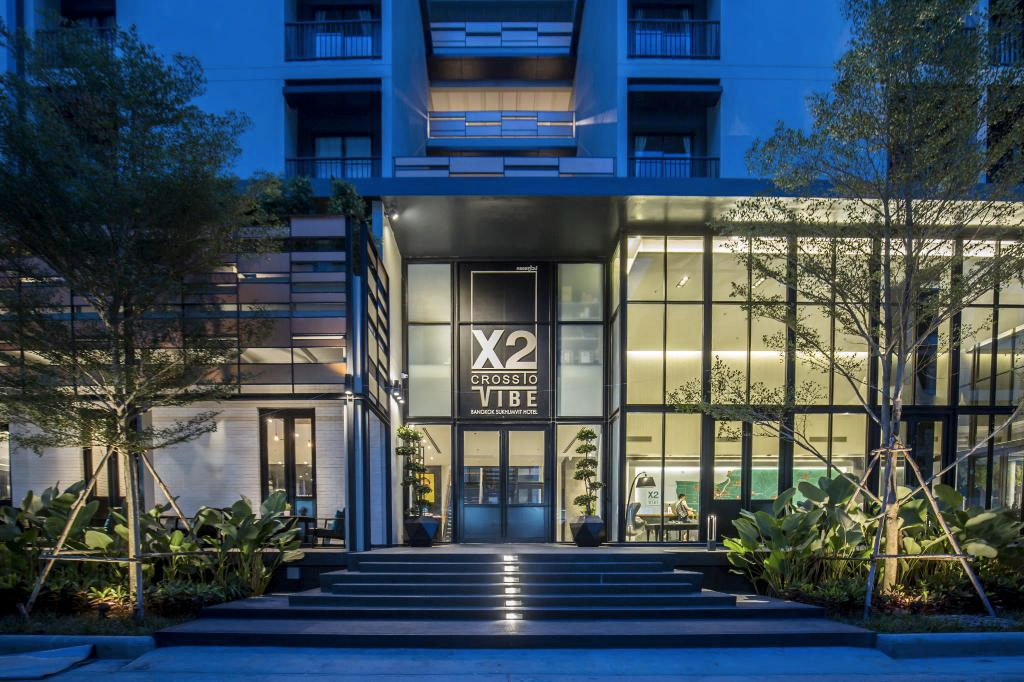 If you are searching for a more modern and funky place to stay, you've got to look into Cross Vibe Bangkok Sukhumvit. In the On Nut residential area of Bangkok, you will find Cross Vibe's stylish hotel which is the perfect distance away from the hustle and bustle, but still close to coffee shops, shopping malls, bars, and more. We highly recommend it!

7: The Continent Hotel Staycation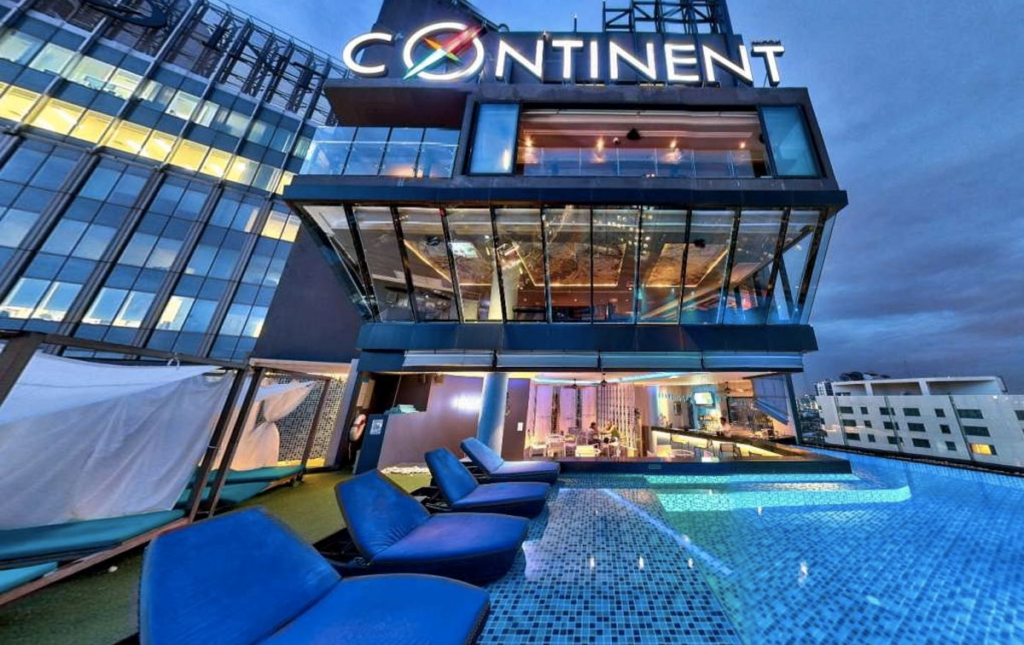 Let's move along to the renowned Continent Hotel, which is a Michelin Guide Bangkok listed hotel. At the heart of Bangkok's commercial, retail, and entertainment districts, you will never be bored at Continent Hotel. With all glass buildings, you will be able to see all of Bangkok from the comfort of your own room. Does it get any better than that?

8: Oriental Residence Staycation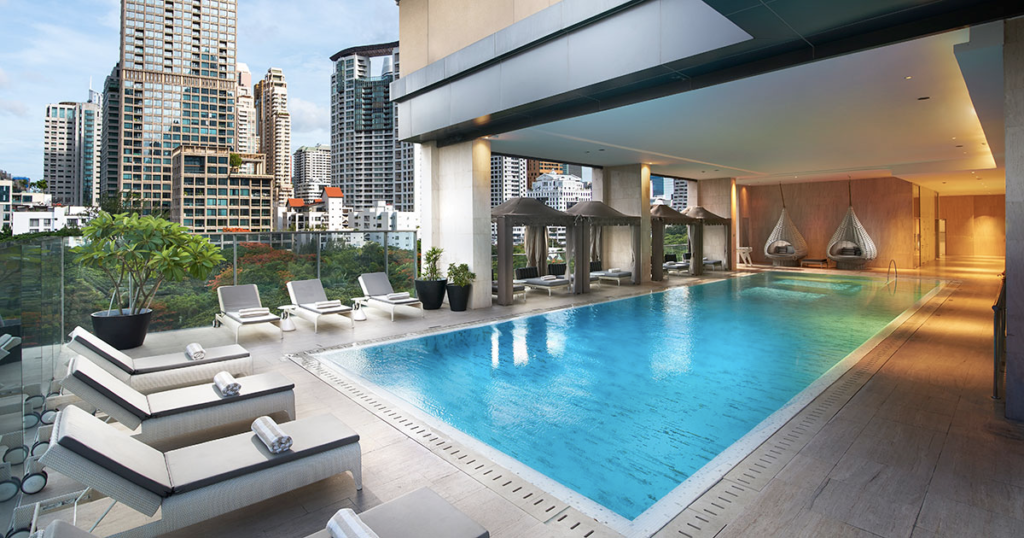 If you want to treat yourself to some luxury, there is no better place to do it than Oriental Residence. This hotel prides itself on its timeless sophistication and tradition where historical beauty meets the modern world. From the warm treatment from the service and staff to the decor and contemporary French cafe, there is something for everyone at Oriental Residence!

9: Carlton Hotel Bangkok Sukhumvit Staycation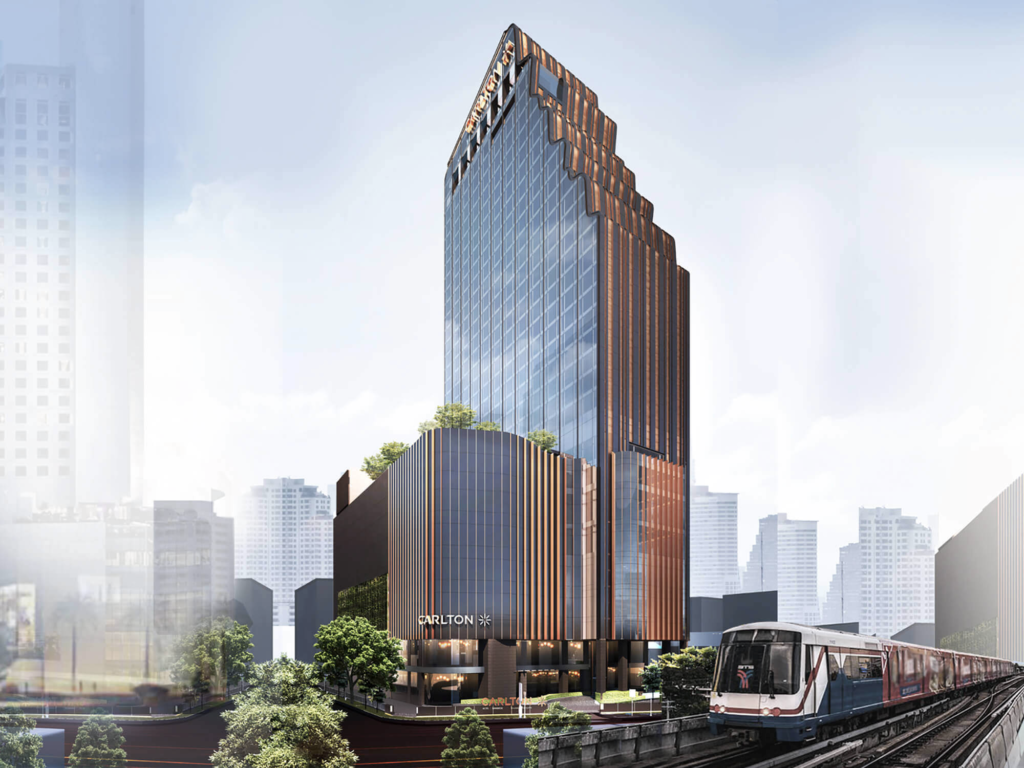 Coming in hot is Carlton Hotel, which is the perfect mix of luxury and contemporary living. If you are a foodie like we are, you are going to love this hotel's signature Cantonese restaurant, Wah Lok. After your meal, you can go chill at the Cooling Tower rooftop bar with a panoramic view of the city. Invite your friends and family, or have the perfect staycation all to yourself!

10: Amari Watergate Bangkok Staycation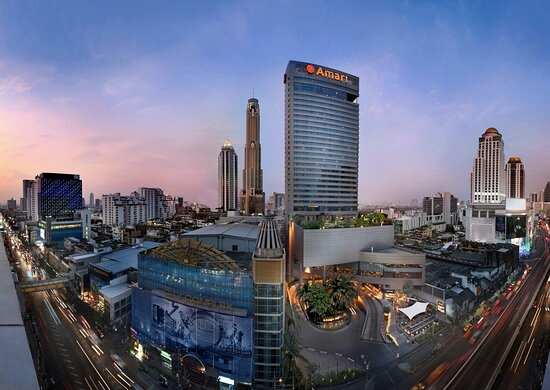 Last but certainly not least, we have Amari Watergate. If you want a modern feel with some Thai touches, this hotel is the perfect place for you. Enjoy complimentary daily breakfast, evening cocktails, and all day snacks while you gaze at the view of Bangkok's downtown skyline. Don't miss out on the Amaya Food Gallery where you can get market-style Asian food at your convenience. This hotel is a 10/10 in our books!

Now what are you waiting for? Book through Hungry Hub and treat yourself to a staycation you'll never forget.
More interesting articles!