Are you looking for a top-notch dining experience in Thonglor? SEEFAH Thonglor restaurant is the only place to go! For all of you foodies out there, you must visit this gem. The trendy neighbourhood of Bangkok is home to SEEFAH, which guarantees to take your taste senses on an exciting and delicious experience.
Enter the bright and dynamic environment that creates the ideal setting for a delicious lunch. With a fusion of modern elegance and traditional Thai characteristics, the decor makes it a photogenic location for sharing those mouthwatering foods on Instagram.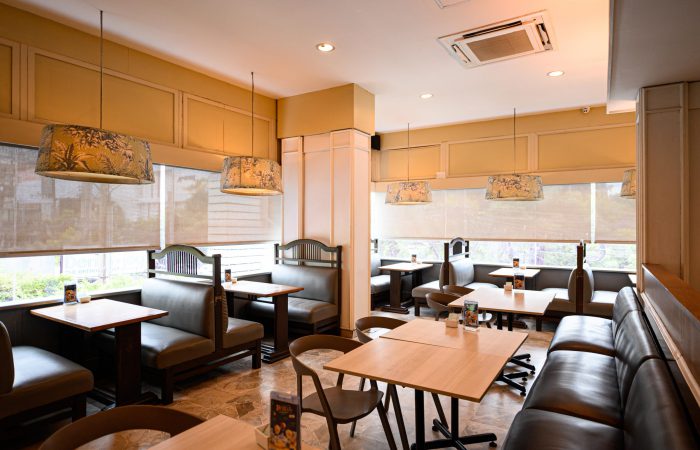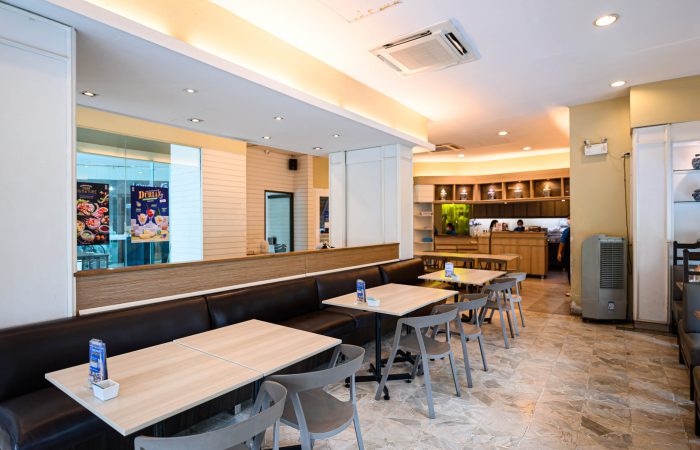 You're in for a treat when it comes to the cuisine! The broad menu at SEEFAH appeals to both fans of Thai-Chinese food and adventurous diners from around the world. They have everything, from delectable street fare to excellent Thai or Chinese classics. Don't forget to sample their distinctive meals since they've taken classic dishes and given them a unique spin that will leave you wanting more.
Let's move on to the most important factor of a food review: The taste of the food!
1. Spicy and Sour Shrimp Soup (Tom Yum Goong)
The Spicy and Sour Shrimp Soup, also known as Tom Yum Goong, is an all-time favourite dish for Thai locals and foreigners. The soup has a tangy flavour with the ideal balance of sour and spice. I would say that I am something of a trustworthy foodie because I've tasted many different kinds of Tom Yum Goong here in Thailand, so I could give an accurate assessment of the flavour.
Out of all the soups I've tasted, I think this Tom Yum Goong was one of my favourites. Although I have a very low threshold for spice, this soup was tolerable and not overly spicy for me. I wanted seconds because it was prepared to my exact preferences. In order to experience the enchantment of Tom Yum Goong, visit SEEFAH Thonglor the next time you have a craving for a burst of intense flavours.
2. Sea Bass Fillet with Fish Sauce
The main attraction of the Sea Bass Fillet with Fish Sauce is undoubtedly the fish. Sea bass is a premium option for seafood lovers due to its delicate, flaky, and mild flavour. The fillet is skillfully prepared and delicately seasoned, enhancing most of its natural flavours. The fish was also extremely fresh, and the flesh was tender and tasty.
Fish Sauce is the secret ingredient in a wide variety of Asian meals. This golden ingredient has a powerful dose of goodness. With touches of saltiness, sweetness, and a little earthiness, the fish sauce gives the meal its distinctive depth of taste. Given how excellent it is, I would absolutely suggest this to anyone who appreciates this popular Chinese cuisine.
3. Fluffy Crab Meat Omelette
Unsure of what to order? The Fluffy Crab Meat Omelette would never disappoint. The fluffy omelette that acts as the base for this delectable dish will astound you. The expertly beaten eggs result in a pillowy cloud of sweetness that melts in your mouth. You will want more omelette since it is cooked to perfection, with a golden surface and a delicate, custard-like inside.
The flavourful crab meat is unquestionably the real star of the show. This meal is a genuine joy for seafood lovers because every bite is bursting with the sweet, delicate taste of crab. The addition of crab meat elevates the omelette from a basic breakfast dish to a gourmet delight appropriate for any special occasion.
4. Stir Fried Ivy Gourd Leaves with Minced Pork
For a perfectly balanced meal, we can't miss out on the vegetables. The Stir-Fried Ivy Gourd Leaves with Minced Pork did not disappoint. I don't typically eat vegetables, but after tasting this dish, I kept reaching out for more.
The meal was finished off with perfectly cooked minced pork and vegetables. The biggest attraction of this entrée was undoubtedly the sauce that was offered. Since it wasn't too salty, the vegetables' natural flavours and the juiciness of the minced pork were enhanced. Pair this delicious side dish with steamed rice for a hearty lunch. You'll be pleasantly surprised by how well a variety of cuisines may go with this straightforward yet wonderful recipe!
5. Slow Cooked Pork Leg with Chinese Preserved Vegetables
As we explore the delectable world of Slow Cooked Pork Leg with Chinese Preserved Vegetables, prepare for a symphony of tastes. This delectable dish features luscious pork leg pieces that have been simmered to perfection in a savoury broth enhanced with the essence of traditional Chinese preserved vegetables. Words could not describe this dish. If you haven't already, you should give it a try.
This dish would forever be memorable to me as I recall the Slow Cooked Pork Leg with Chinese Preserved Vegetables being a dish that my family always ordered whenever we dine at Chinese restaurants. The taste of this at SEEFAH Thonglor was exact to the ones I've tasted in the past, thus it really made me reminisce!
6. Signature Roasted Duck in Red Curry
You can't miss out on the delectable Signature Roasted Duck in Red Curry, a fascinating fusion meal that brings together the best of Thai and Chinese ingredients into one delectable experience!
As the tender duck absorbs the taste of the curry, each bite of the meat is a joyful surprise that is bursting with mouth-watering flavours. Whether you enjoy Thai food, enjoy roasted meats, or just want to try something new – this dish is a must. It is unique and would delight your taste buds, leaving you to crave more.
If you have never tried Shrimp Cakes, try to imagine a blend of fresh, succulent shrimp, minced and mixed with aromatic herbs and spices. This results in a tasty patty with a wonderful harmony of flavours and textures. The golden-brown crust provides a satisfying crunch on the outside, while the meat inside oozes with juicy wonders.
Shrimp cakes' adaptability is one of their best qualities. They never fail to steal the show, whether they are offered as an appetiser to start a spectacular meal or as delicious finger food during gatherings. The shrimp's inherent sweetness is complemented by the Sweet Plum dipping sauce, which takes the dish to new heights.
The presentable and appetising Savoury Crispy Crepe, also known as "Bánh Xèo," will transport you to the energetic streets of Vietnam through the food. The exquisite combination of flavours and textures in this wonderful dish perfectly encapsulates Vietnamese cuisine.
Since I had never eaten Bánh Xèo before, I was genuinely unsure of what to anticipate. The plating of the food first caught my attention. I was then pleasantly delighted when I tried the food. It is a must-try meal that perfectly captures the spirit and essence of Vietnamese street food culture thanks to its combination of aromatic herbs, crispy crepe, and savoury contents!
Prepare to have the light, refreshing sweetness of Fresh Spring Rolls in your mouth. This dish promises to take your palette on a lovely journey, bursting with visually appealing colours and a symphony of flavours.
There are numerous varieties of spring rolls since they can be loaded with a variety of ingredients and wrapped in a variety of spring roll skins. My favourite variety of spring rolls is still the Fresh Spring Rolls since it reminds me of my home country, Singapore. This dish is referred to as "Popiah" in Singapore. Don't hesitate to give this dish a try! In addition to being incredibly delicious, it is also comparatively healthy due to the presence of vegetables and other nourishing ingredients.
To conclude, SEEFAH Thonglor has all you need whether you're looking for a warm place for a romantic date night or a suitable place to hang out with friends. Don't pass up this gastronomic paradise that assures your taste buds of a memorable experience!
Hour: 10:00 A.M. – 9:00 P.M.
Location: SEE FAH, Fifty Fifth Thonglor 2nd Floor 55 Soi Sukhumvit 55, Khwaeng Khlong Tan Nuea, Khet Watthana, Krung Thep Maha Nakhon 10110, Thailand
Recommended Package:

New: Sharing Set 8 Dishes for 4 People

(Sharing Set of 8 dishes for 4 People such as Seafood Tom Yum Shrimp, Chili Paste with Beef Tenderloin, Roasted Duck Red Curry, Tom Kha Gai and More Menus) Book now via Hungry Hub at the NET price per pack of only 1,090 Baht!